China can seem a daunting destination for travellers, so vast are its lands, so crowded its cities, and so impossibly long its history. But as Paula Tan discovered, limiting her focus to one special city and its people, finding enjoyment in the little moments, and being open to new experiences showed her that Chengdu was just the Chinese experience she had been craving.
The experienced traveller often seeks authenticity. For us, the quest at hand was for the 'real China.' In all our travels to the country, the line seemed to blur. Chinese-flavoured attractions were endless, yet seemed to be sinking in a whirlpool of globalization. Due to its panda connections, however, I allowed myself a scrap of hope that Chengdu might be a little more legit, but at the sight of a Karl Lagerfeld Christmas tree the size of King Kong, a sinking feeling set in. Yet, over the week we spent there, we were to discover a city that has somehow retained its sense of place. For China, Chengdu's friendly pace, local lifestyle, and pandas – ah, those pandas – simply place it in a different bandwidth altogether.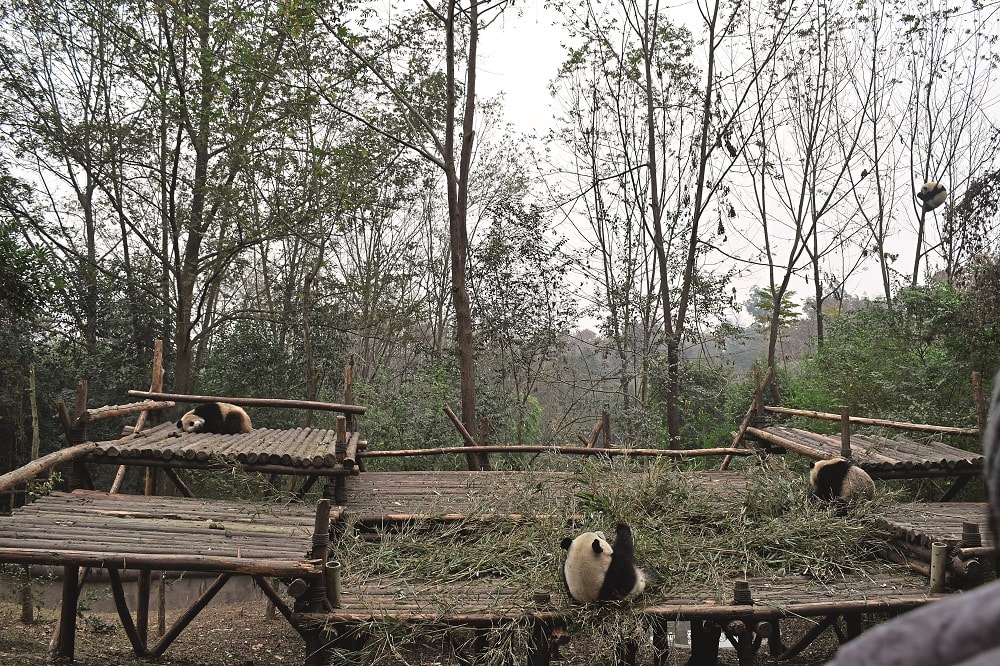 On arrival in Chengdu, the first thing you want to do is to think about lunch or dinner – or both. Those with discerning tastes should aim for a table at Yu's Family Kitchen on Xia Tong Ren Road.This is a small courtyard of private dining rooms reviewed by food writers the likes of Fuchsia Dunlop. If you manage to get one of its six tables, chef Yu Bo will impress you with a visually dazzling menu of Chinese banquet food, served to the tune of about 660 RMB a head (1 RMB = 0.65 MYR, so that's about RM427). Think garlic cloves made to look like lotus blossoms, yet taste like preserved plums.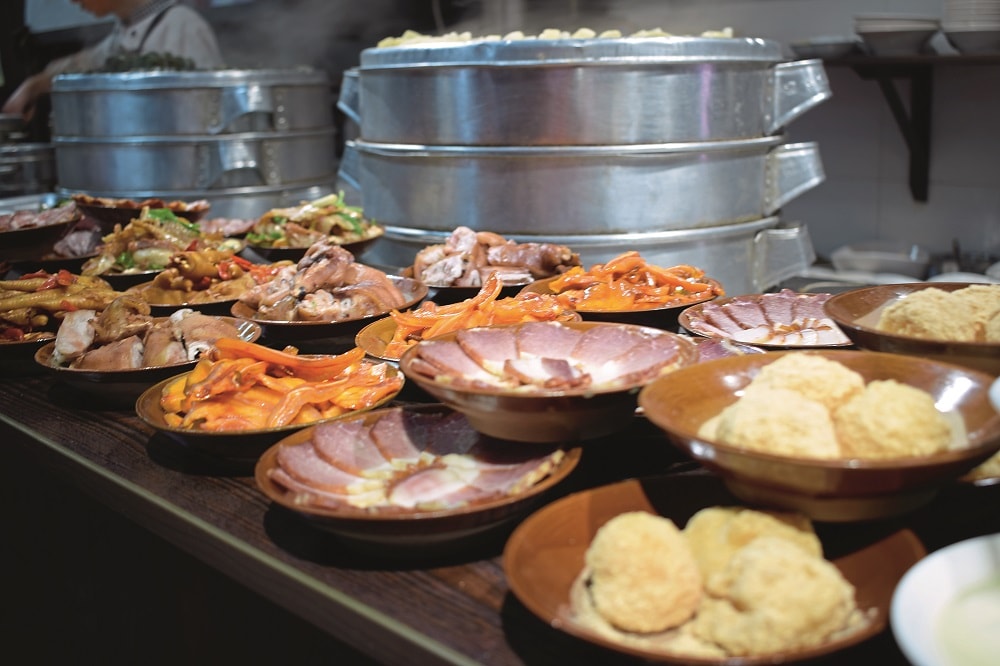 However, if you simply want to experience local flavours, try the many little rice and noodle shops to be found on every street, for invariably delicious fried rice and dan dan mian noodles at a more budget-friendly price in the region of 15 RMB (RM10) per person.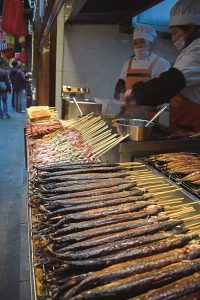 The famous Sichuan hotpot with its signature skewers is also easy to spot on the street and there is nothing quite like it – a tongue-numbing blend of chillies and Sichuan pepper, which is why it's a good idea to order a combination pot, half-broth and half-chilli, or risk impaired taste buds for days. Beef is Chengdu's most popular meat and is featured in much of its cuisine, but feel free to ask for pork, which is common as well.
When in the city, a visit to a teahouse is essential and the Wide and Narrow Alleys feature a beautiful, if somewhat commercial, list, complete with Sichuan opera performances. One that stands apart though, is the 200-year-old Laozhaiyuan teahouse at 11 Kailu.
Quiet, without the usual spotlights and painted faces, this is where surrounding commercialism falls away, making it seem a portal to a forgotten era. Outside its walls, explore the two bustling streets that comprise the Wide and Narrow Alleys, where architecture from the Ming and Qin dynasties still stands, much of which has been given new life as shops and cafés, where all manner of Chengdu cuisine awaits.
Beyond the Restaurants
After your culinary expedition in the Wide and Narrow Alleys, stop by for some fat strawberries or a string of preserved pork sausages at the Yimin market, located to the right of the entrance of the Wide and Narrow Alleys. The second level is devoted entirely to pork, and you will be awestruck by the choice of offerings on display, even hanging from the ceiling.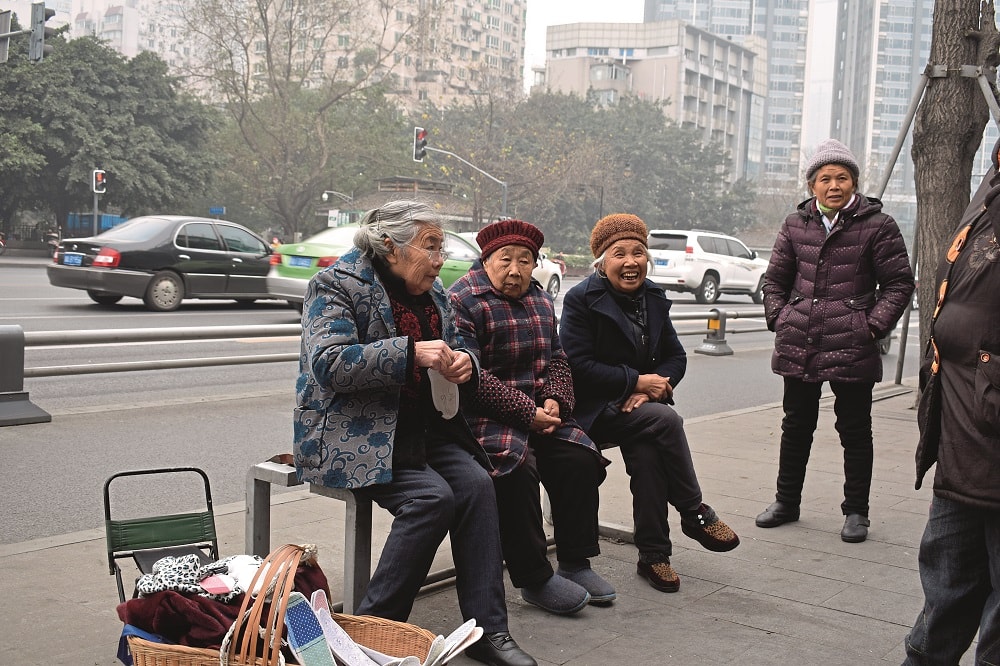 Purchase made, stroll over to the tranquil, willow-strewn People's Park, a mere 10-minute walk away, for a popular 'stinky tofu' snack (or candyfloss, if the tofu is too much of a nasal assault), and watch elderly ladies embroider shoe insteps and toddlers enjoy the outdoors. Don't be embarrassed if you are offered an ear cleaning – the practitioners are experts and even observing the process, complete with the faint tinkle of a tuning bell, is an experience in itself.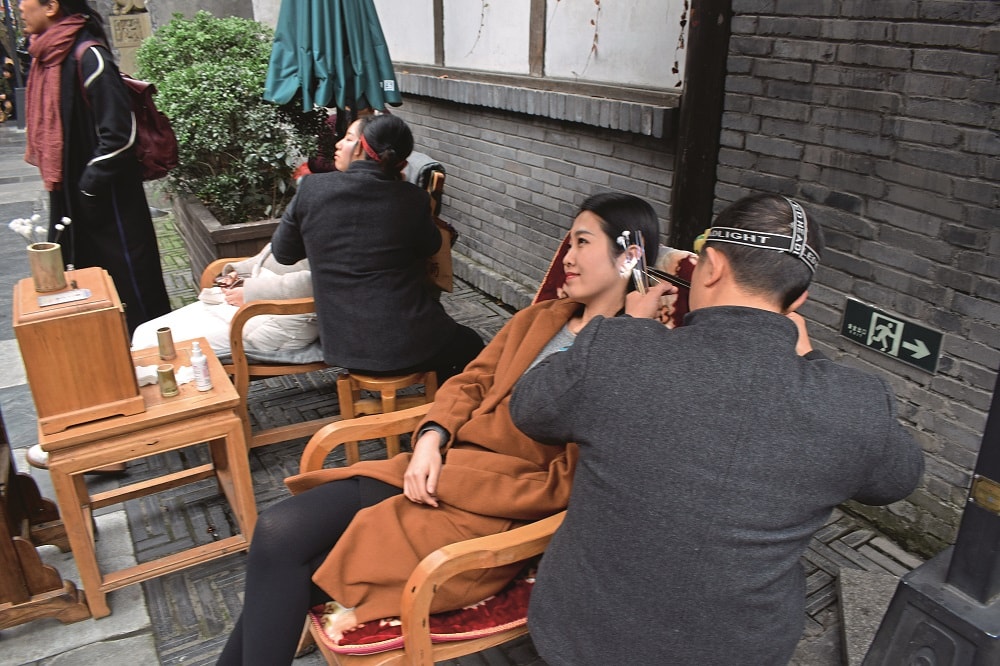 A great way to start a day in Chengdu is with a visit to the panda reserve, but if you want to catch the pandas at their perkiest, you'll need to be up early. Feeding time for the baby pandas is 8am, and this is when they are rolling around and climbing trees. The simplest way to get to the Chengdu Research Base of Giant Panda Breeding is to take a taxi – but if you're feeling adventurous, hop on the Metro on Line 3 and head for the Panda or Xiongmao Avenue station.
From there, you can get a shuttle ticket to the reserve that includes the price of an entry ticket for a fraction of the price of a cab. In support of animal conservation, holding a panda is no longer possible currently, but watching these rotund bears at such close range is satisfying enough.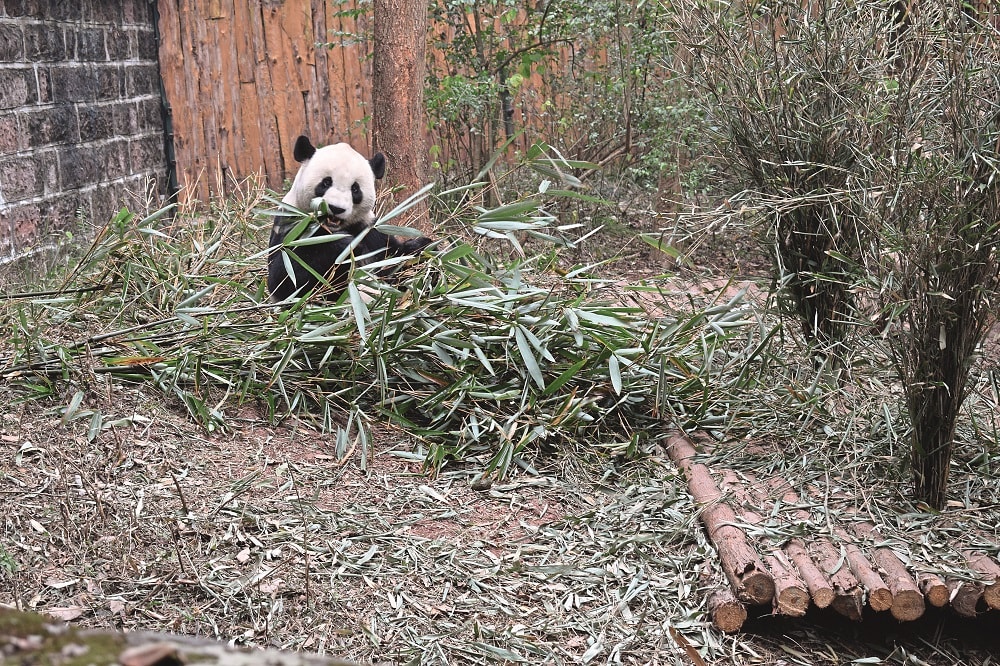 While you are in the city, make time for an afternoon at the Wuhou Shrine and be transported back to the era of the Three Kingdoms, with its thunderous battles, wise generals, and sly villains. Chengdu was once the heart of the kingdom of Shu, and scenes of its legends are carved into the garden's stone bridges amidst centuries-old bonsai and carp ponds. There is also a museum detailing the era's history, and in January, the grounds come alive after dark in the crimson glow of hundreds of lanterns as the city celebrates its Spring Festival.
Running alongside the Wuhou temple is Jinli, a street that dates back to the Qin Dynasty from 221 BCE, but which has now been 'restored.' Pretty though Jinli may be, the sight of a massive Starbucks shop at the entrance flanking a Sichuan opera teahouse jolted me out of my Three Kingdoms revelry. Still, the area is worth a stroll and a good place for a first taste of local snacks.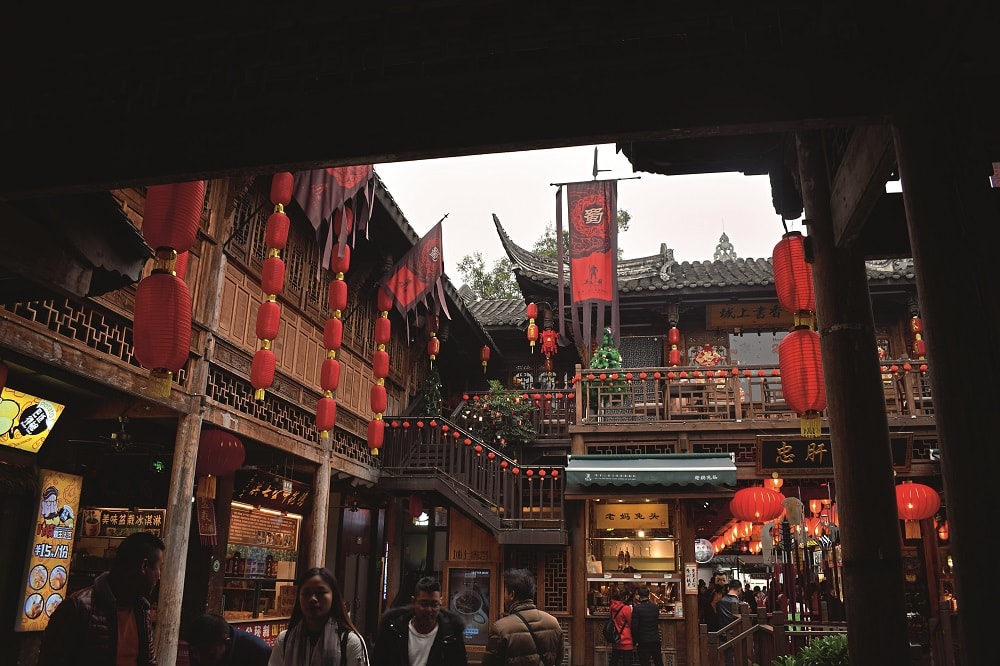 Past and Present
History buffs will surely enjoy the Jinsha archaeological site located within the city. Stumbled upon in 2001, it is a treasure trove of jade, ivory, and gold from 1000 BCE. Today, the golden disc carved with phoenixes found there has become a symbol of the city. If you'd like to venture further afield, you may like to plan a day trip to to Dujiangyan county from Chengdu.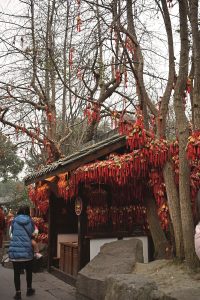 The quickest way is a 30-minute ride by high-speed rail from the Chengdu North Railway Station. Dujiangyan is home to the Er Wang Temple and Nan Qiao bridge that spans the beautiful Min River, the site of an annual beer festival in summer. Discover how the Irrigation Project and Park by the bridge, a site dating back nearly 2000 years, cleverly diverts the Min River to irrigate the Chengdu Basin.
If today's retail is what you live for, you need only head for the Chunxi Road vicinity that houses Taikoo Li, a new shopping district with nearly 300 international fashion and lifestyle brands – from Gucci to Muji – scattered over 100,000 sq metres. Adjacent to the centuries-old Daci Temple, the center blends historical buildings and contemporary structures amidst the lanes, courtyards and plazas.
Just a block away, high street fashion like H&M and Bershka pull the young shopping crowd at malls like IFS, complete with a giant panda sculpture hanging off the side of the building and a pizzeria on the roof. A word of warning though – bring cash, as most Chengdu retailers do not accept foreign credit cards.
And a tip for the thrifty traveller: convenience stores and minimarts like Chengdu's Hongqi chain feature an amazing selection of local foodstuff, all ready to eat and beautifully packaged – perfect gifts to tuck into your luggage.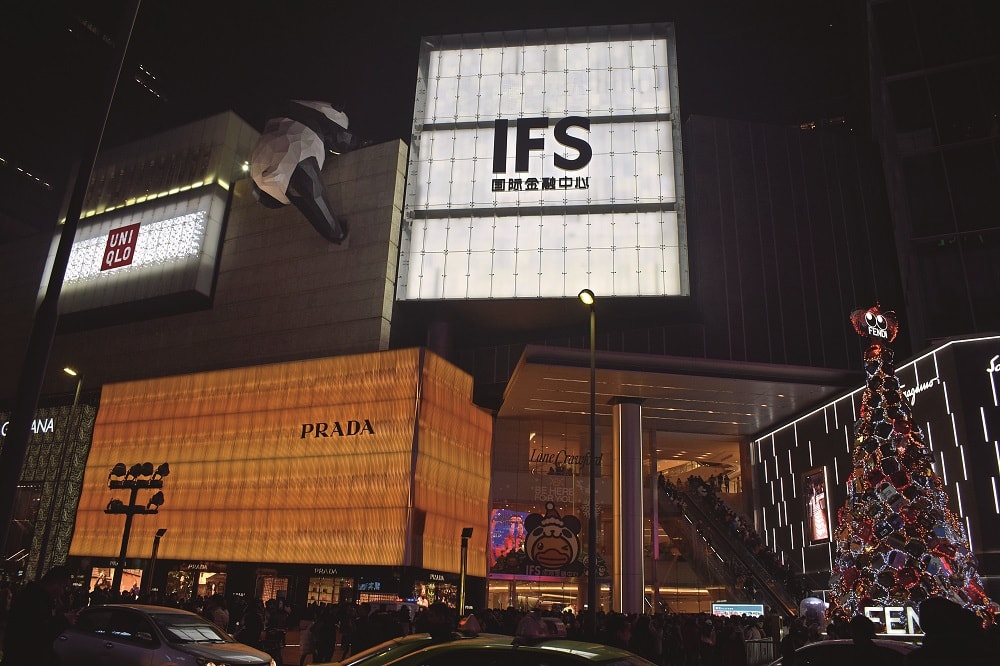 In this youthful city with an old soul, we wandered daily down tree-lined boulevards along which it seems little has changed over the last 150 years. Perhaps unlike its more sophisticated siblings, tradition still lives on here, I thought, as I noticed the red strip of cloth tied on the rear view mirrors of many cars – for good luck in the new year. Strangers we met were easily engaged in conversation, and eager to share bits of their lives as well. It was while I was photographing an old lady stitching an instep, and she gently asked me about myself, that one thing became clear: The old China – the real China – I was seeking was not in Chengdu. It was in its people.
This article was originally published in The Expat magazine (March 2017) which is available online or in print via a free subscription.