Korean Air, the flagship carrier of South Korea, announced its plans to operate the Boeing 747-8 Intercontinental on its Kuala Lumpur-Incheon route starting from 29 October 2017, kicking off its winter schedule. Korean Air's B747-8i will be the first aircraft of its type to land in Malaysia.
The new 747-8i features the latest wing and engine design of large commercial jets in-service today and presents a new Dreamliner-inspired interior that includes new curved, upswept architecture, giving passengers the feel of more space and comfort. The aircraft can carry 368 passengers flying on a range of 14,815km, whilst being cleaner, quieter, and more fuel-efficient than any previous 747. Korean Air currently has 10 of these aircraft in its fleet to provide passengers with the utmost comfort, and joyful flight experience.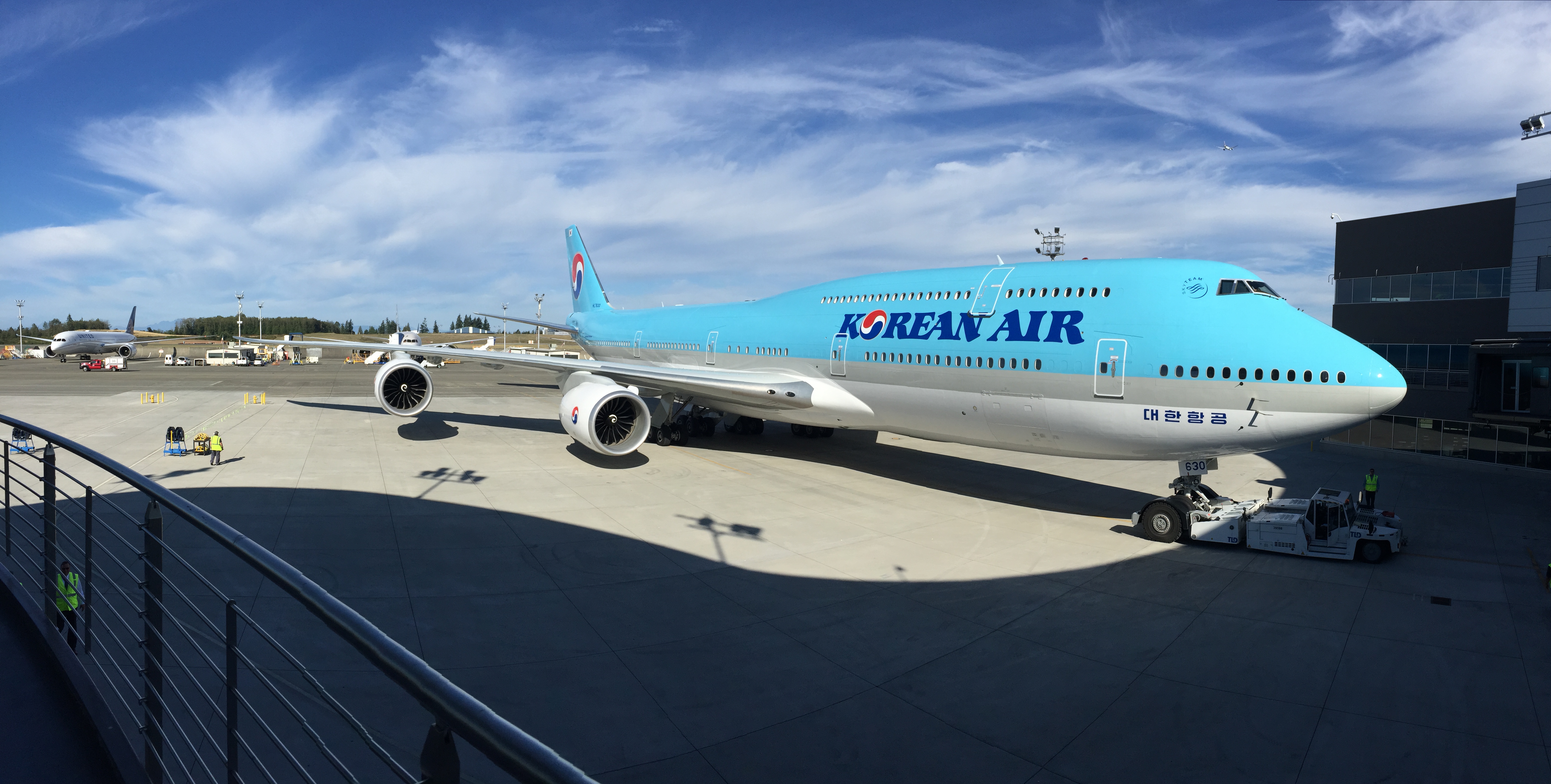 Korean Air spokesperson says, "We are very excited to introduce our Boeing's 747-8i for the first time to customers in Malaysia. This is the latest version of Boeing's classic jumbo aircraft and it enables us to carry more passengers travelling between Malaysia and Korea. The aircraft is equipped with Korean Air's newest seat and AVOD system, delivering our 'Excellence in flight' to customers with the most comfortable in-flight experience. I strongly believe that our passengers will enjoy their experience flying with us."
Korean Air operates a daily flight between Kuala Lumpur and Incheon. The flight departs Kuala Lumpur at 23:59 and arrives at Incheon Airport at 07:10 the next day. The return journey departs Incheon at 16:50, arriving in Kuala Lumpur at 22:25.
Featured image credit: Sorbis / Shutterstock.com