Already a globally popular island destination, Phuket is making itself even more appealing to international travellers these days. As David Bowden discovered, when he wasn't enjoying a round of golf, he had his pick of culinary scenes from which to sample – from Mexican and French to Italian and Russian, and – occasionally – even Thai.
I am relaxing in Phuket where lately it seems only natural to dine on tacos and mojitos while watching a rugby match. Normally I'm all for maintaining cultural integrity ('when in Rome' and all of that) but in these days of globalisation, you almost get the impression that tacos and mojitos have more relevance in Thailand than tom yam goong and Singha beer.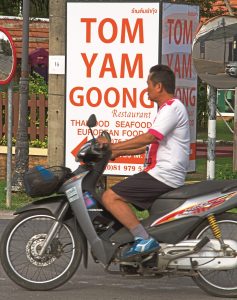 Well, perhaps an exaggeration, but Phuket is typical of most regional holiday destinations in offering global comfort food to the hordes of international travellers who descend upon such island retreats from all parts of the globe.
Russian borsht and vodka are currently hot dining items in Phuket with the vast numbers of Russians who have recently discovered Phuket.
Phuket is a big island that extends almost 50km north to south and 20km east to west. It takes at least one hour to reach Phuket Town and the main beach of Patong from the airport and so carefully choosing that idyllic island paradise retreat location becomes important.
As the island is rather large and varied, Phuket has become an destination of various resort precincts with the main beaches (mostly on the west and southern coastlines) of Patong, Kata, Karon, Surin, Rawai, Kamala, Nai Thon, Kalim, Bangtao, Cape Panwa, and Nai Harn, to name a few.
Despite the recent opening of the island's new international airport, tourism arrivals appear to have outstripped infrastructure development, with work having continued on the main road from the airport to Phuket Town extending well beyond the expected completion date.
Laguna and Boat Avenue
I rediscovered the delights of Mexican food when last in the lively international Phuket precinct of Boat Avenue at the entrance to Laguna Phuket. This area is so popular with global travellers that there are two Mexican restaurants almost opposite one another.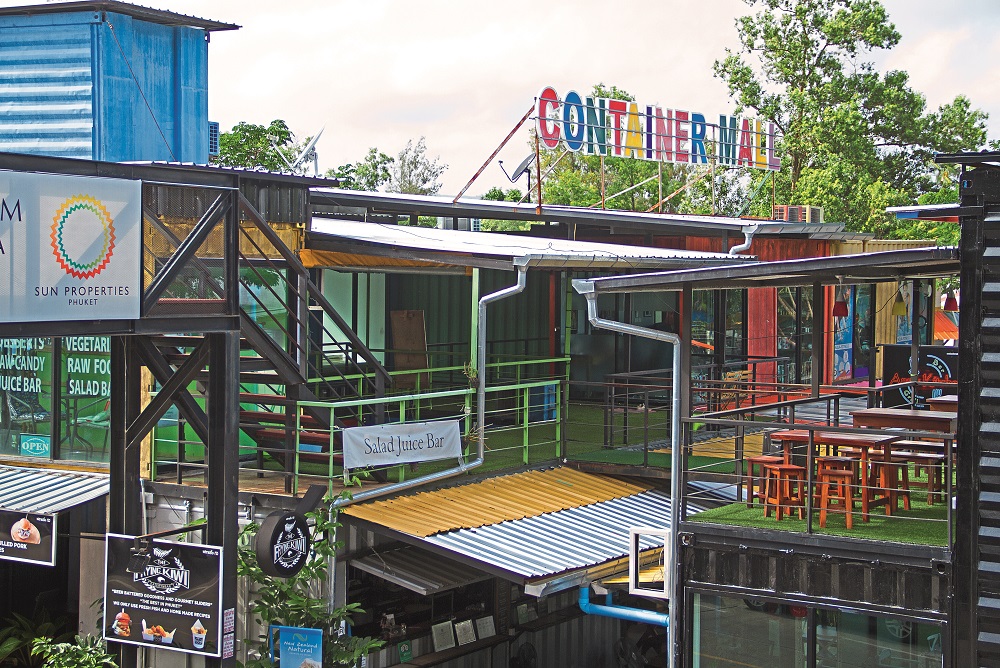 There are also Irish pubs, a French boulangerie, a New Zealand restaurant, Italian trattorias and, fortunately, some small local outlets serving Thai food, too. The Laguna development is located on the westernside of Phuket along Bang Tao Bay.
What were once wastelands and pools after it was mined for tin was resurrected in 1994 as an integrated development with nine accommodation options from the ultra-luxurious properties under the Banyan Tree banner to the value-for-money Laguna Holiday Club.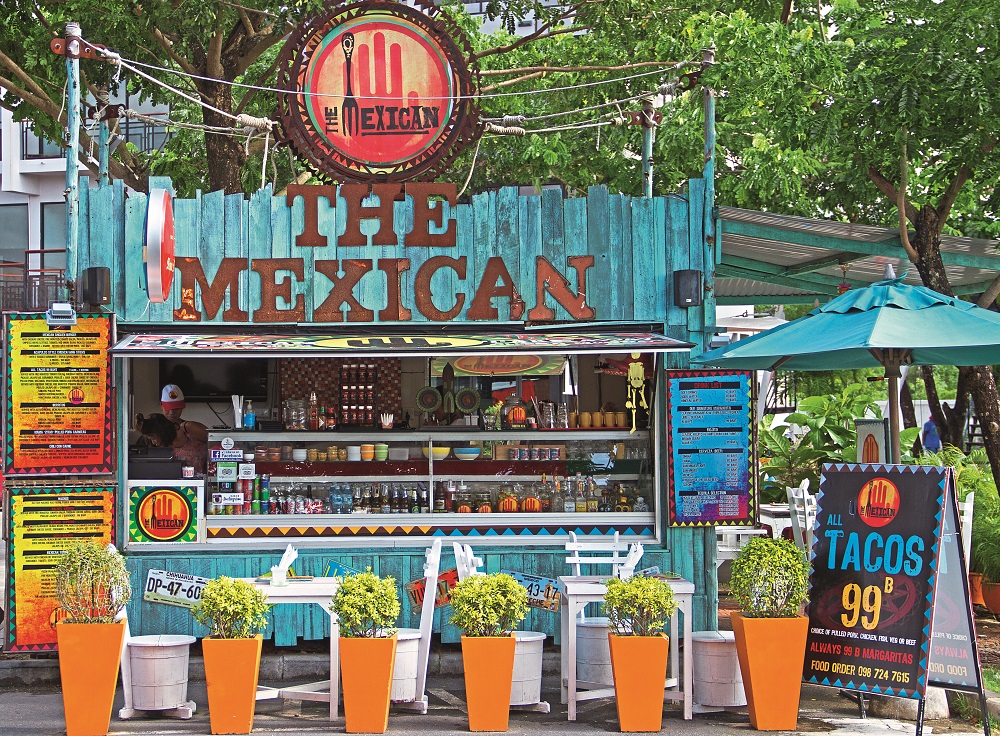 While the facilities in this development are superb, guests need a change and Boat Avenue caters to those seeking something that successfully combines elements of the Thai culture (massage, handicrafts, and food) with all the trappings required by international guests (a smorgasbord of food, Western bars, some upscale shopping, and the Friday night market).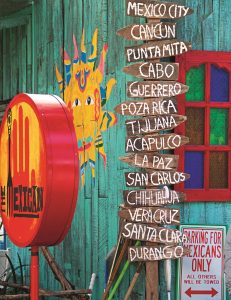 One of the interesting developments in Boat Avenue is the Container Mall where I discovered the delights of classic mojitos, margaritas, and tacos (pulled pork, chicken, fish, and beef) at The Mexican.
The restaurant is based in a container which has been converted into a semi-open café and also serves Day of the Dead tequila.
Immediately opposite on the main road is Mamasita Mexican Restaurant with its Mexican chef and more formal restaurant surroundings.
Other dining and drinking outlets in the vicinity include The Frying Kiwi, Divino Tapas, Beerbox, Skye Lake Club, and The Local.
This is a friendly bar and restaurant that broadcasts international sporting events as well as pouring brews such as Kilkenny and Stowford Press Cider, at prices that will bring a happy tear to the eye of Malaysian-based expats.
Just down the road there is a retail outlet of Wine Connection that dispels the idea that all wine in Thailand is expensive.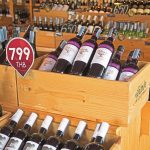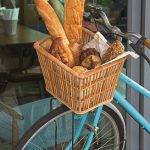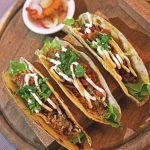 Par for the course
Golf is another reason for staying at Laguna, with Laguna Phuket one of the island's oldest resort golf courses. Recently rejuvenated, the course is well known to many regional golfers, most of whom aspire to play here.
Some golfers may have the perception that a resort course like Laguna Phuket is easier to play than some others on Phuket. The fact that the Thai Open has been contested here indicates the course is no longer a walk in the park.
This gently undulating course features large greens, several picturesque lagoons, and fairways surrounded by lush and mature vegetation. From the back tee, the course measures 6,654m with the second last hole, one of the region's longest.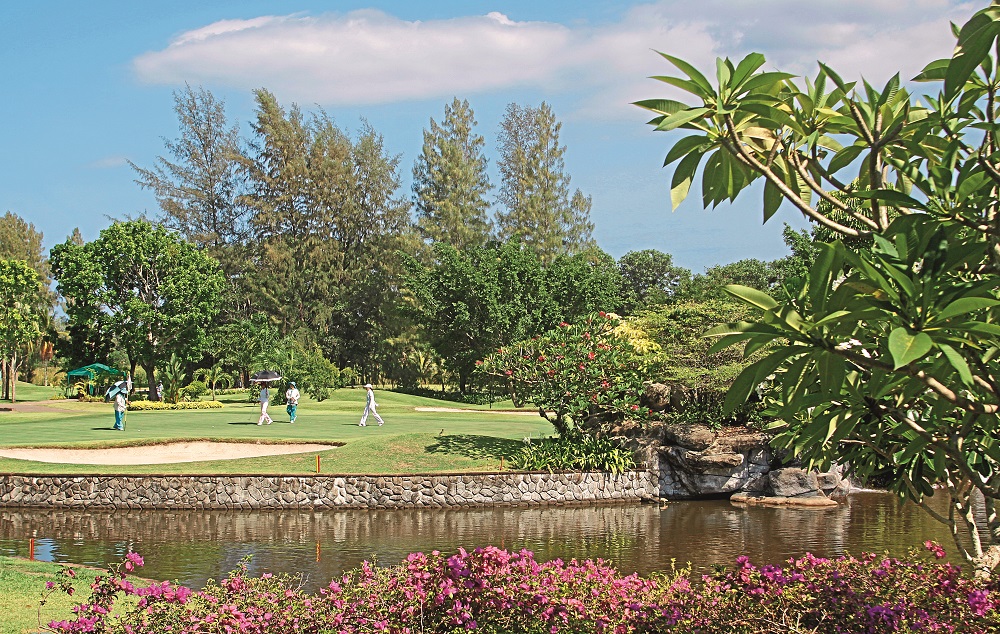 As the course is mostly flat, it is an easy course to walk and there are rest facilities every three holes. Walking provides the opportunity to get close to some of the abundant waterbirds that frequent the wetlands on the course. If Nick Faldo claims the 17th is one of the most challenging he has ever played, mere mortals will find this hole extremely challenging.
While the signature 17th is long with wide fairways, it's deceptive, with two hidden water hazards along the way. While guests of Laguna get slightly preferential rates to play, Laguna Phuket is open to all handicapped players. Bookings are essential, especially during the high season.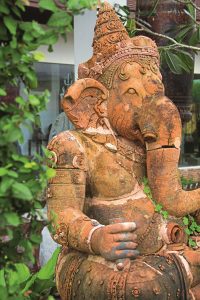 Facilities include a restaurant, bar, terrace, locker rooms and, a well-stocked pro shop with equipment hire.
Golfers can also use facilities at some of the adjoining resorts and a treatment at the Banyan Tree Spa is the perfect way to unwind after a round of golf. A driving range, practice putting green, and a chipping green complete the facilities.
Getting there: Flights to Phuket take just 90 minutes from Kuala Lumpur with the much-improved new international airport adjoining the old one. Various airlines operate direct flights from KL to the island.
Where to stay: There are many options at Laguna Phuket including Cassia, Banyan Tree, Banyan Tree Spa Sanctuary, Angsana Laguna, Dusit Thani, and Outrigger Phuket.
When to visit: Phuket's monsoon season from May to October may restrict some outdoor activities at times. The peak tourist season is November to February, and there are few accommodation bargains during this period.
Contacts: Boat Avenue, Laguna Phuket Golf Club, Tourism Authority of Thailand (Tel: +603 2162-3480).
This article was originally published in The Expat magazine (January 2017) which is available online or in print via a free subscription.