Bangkok is Thailand's big draw, followed closely by Phuket. These renowned destinations are joined by regionally popular mainstays such as Koh Samui and Pattaya. Less known in years past, but gaining increasing attention, is Krabi and its nearby beach environs of Ao Nang. Travel photojournalist David Bowden returns and finds that though Krabi has gained more attention, it still hasn't yet lost the charming appeal of years past.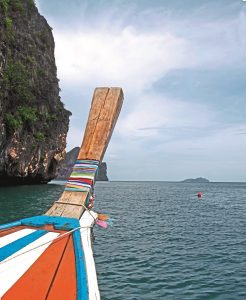 There was once a time when you could go skinny dipping along the main beach of Koh Phi Phi, a lush island off the coast of Krabi in southern Thailand.
However, the big-budget Hollywood movie, The Beach changed much of that and put Phi Phi on the tourist map with the film's release in 2000.
These days, a flotilla of longtail boats ship in those seeking paradise along what were once tranquil and near-deserted sands that I previously enjoyed in my adventurous youth.
Now a marine national park, there are no resorts on most of the beautiful beaches portrayed in the movies, but during the day, the most popular crescents of sand become an ant's nets of day-tripping tourism with everyone seeking out their moment in paradise.
With my backpacking days well behind me, I recently set off to rediscover that, while Krabi may not be as undiscovered as it once was, it still has quite a lot to offer holidaymakers.
Resort coast
Adventurous travellers will seek out a variety of budget accommodations, while resorts in the region will appeal to those wanting to check in and chill out. Krabi Town itself is a pleasant enough place but if it's a beach holiday you want, then you need to appreciate that the town is on a river and some 20km from the beaches. Ao Nang is the most popular and crowded beach and perfect for partygoers who need to be close to the action, fast food outlets and international coffee concepts. The basic rule for pricing is the further from the beach, the more competitive the price.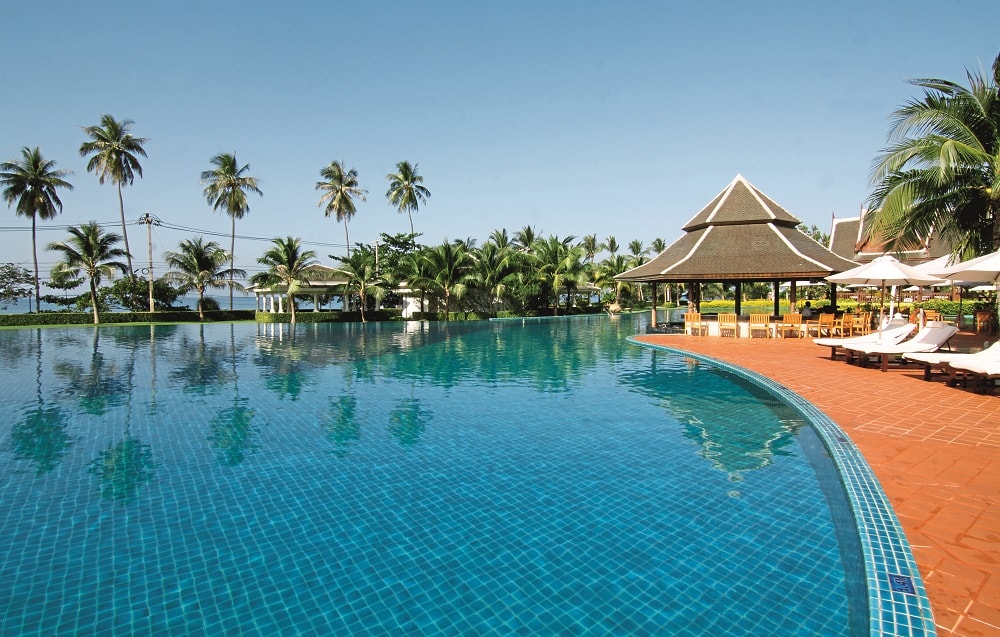 Those seeking something closer to paradise should consider resorts out of the main area. Sofitel Krabi Phokeethra Resort and Spa is one of few resorts along the more remote Klong Muang Beach and yet, just a 20-minute drive from Ao Nang. It combines an abundance of recreational activities and resort-styled expat excursions: southeast asia's second cities golf (only nine holes) with five-star sophistication. Its architecture is colonial-inspired to create a welcoming old world charm and an ideal location for those who appreciate a less hurried pace of life.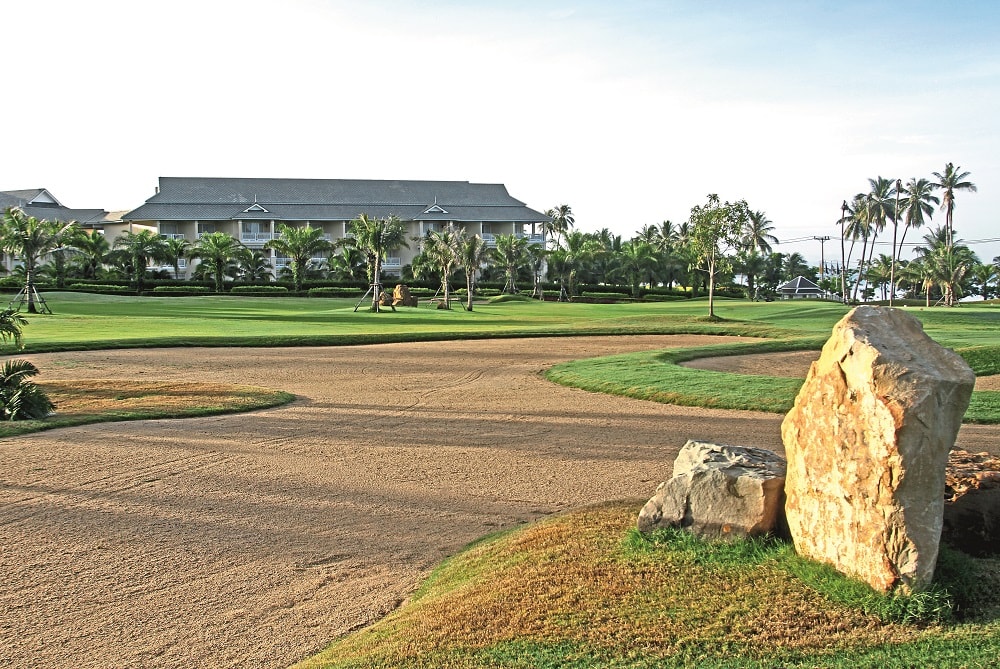 All rooms overlook the Andaman Sea, with some providing direct swim-up room access. There's a huge swimming pool which not only makes its mark as the largest in Thailand, but also creates a cool place, to relax especially for those travelling with children. If the pool isn't enough to pacify the kids, an extensive list of recreational activities is offered.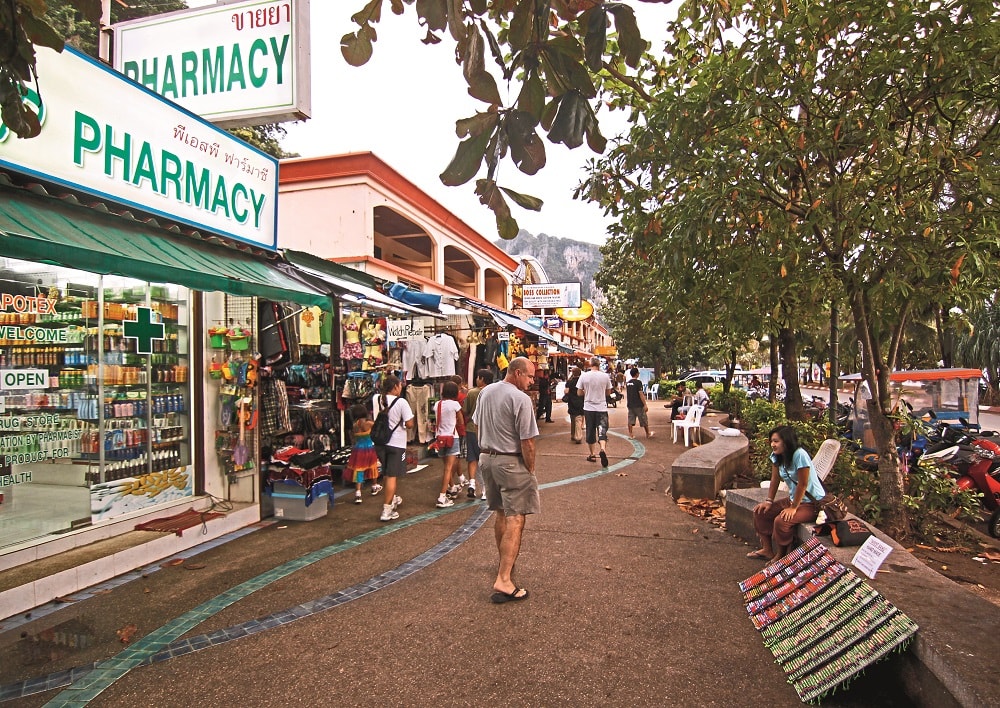 Adults aren't neglected as there's a comprehensive range of pursuits for them including tai chi, water polo, aqua fitness, Thai boxing, and cooking classes as well as Le Spa. While the golf course only has nine holes, it was nevertheless challenging enough for hacks like me.
Island hopping and elephant riding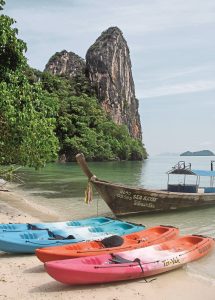 One of the most popular activities is to island hop to other beaches and several offshore islands.
Railay is the most famous beach around Krabi, and, as it's only accessible by boat and backed by steep limestone cliffs, it has many magical qualities.
A day trip to some of the islands like Koh Poda, Koh Kai (Chicken Island), and Koh Tub enable you to enjoy the real beauty of this part of the Andaman Sea.
Koh Hong is located a short distance offshore and some resorts offer complimentary all-day island trips. Its shaded tree-lined beaches made this a perfect family destination especially as there's an abundance of colourful fish in the shallow waters.
Energetic visitors can also kayak around the beautiful coves and inlets on the more deserted parts of the island. Bear in mind that such an activity is most comfortably done with lots of sun protection measures – hat, high-SPF sunscreen, and lots of water.
There are also some tour operators who conduct kayaking tours into the neighbouring mangroves.
Beyond the nearby islands, with Krabi now a fully fledged tourist destination, plenty of other activities are on offer, such as rock climbing, with the steep limestone cliffs a magnet for those wanting to learn or participate in the sport. Elephants are also on hand for riding, though there is some debate these days as to whether elephants should be used to entertain tourists, so you'll need to make your own ethical decision before contemplating such activities.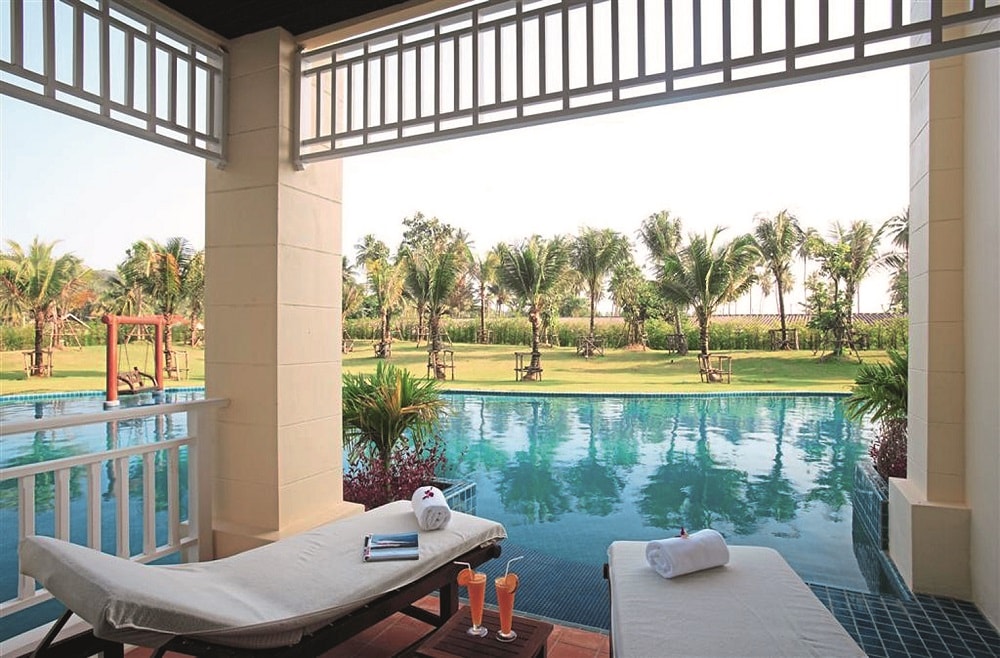 For those who are relaxed about this, there are several elephant riding outfits, with Nosey Parker's Elephant Camp being one of the best as it offers friendly service and various elephant riding options through rubber estates located beside a tranquil stream that the elephants use for washing. While not the most comfortable ride as far as the array of beasts of burden goes, the opportunity to get so close to elephants is an opportunity many will welcome.
Some visitors use Krabi as their air gateway for some 40 offshore islands such as Koh Phi Phi, Koh Lanta, and also Koh Hai. Krabi presents an opportunity to explore the Andaman Sea and get a taste for a variety of different islands. While Krabi was once a sleepy Thai beach destination that has been well and truly discovered, it's still less crowded than Phuket, Pattaya, and Koh Samui.
Its towering limestone cliffs with offshore islands perched over turquoise waters become illuminated with fiery sunsets on most afternoons to suggest that paradise hasn't been lost… at least not yet.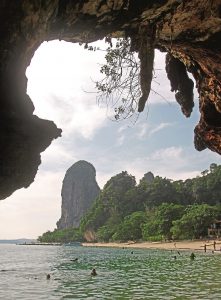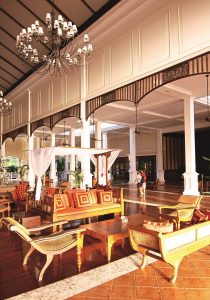 Getting There
There are direct flights on AirAsia to Krabi International Airport with a flying time of just over an hour. Krabi is located halfway between Phuket and Hat Yai on the Andaman Sea side of Thailand. Phuket is just a 2.5-hour's drive to the west, and it's possible to combine the two destinations on an extended holiday. Tourist visas upon arrival are provided to nationals of many countries free of charge in Thailand.
Contacts
Sofitel Krabi Phokeethra Golf and Spa Resort and Nosey Parker's. Contact the Tourism Authority of Thailand (TAT) for detailed information on all the attractions and activities in and around Krabi. The TAT Office in Kuala Lumpur is well-equipped with brochures, maps, and driving notes (and border crossing tips) for those who choose to drive to Krabi.
Travel Tip
Book a table for 6pm at Wangsai Seafood Restaurant on Noppharat Thara Beach just west of Ao Nang Beach. The shallow waters are ideal for the many longtail boats that moor here and make a perfect foreground for the sunset that sinks below the horizon at around 7pm. The restaurant is popular with tour groups, so make an early reservation for one of the beachside tables. If the seafood were any fresher here, it would still be swimming in the Andaman Sea, and it's affordably priced, despite the ringgit's decline against the Thai baht.
This article was originally published in The Expat magazine (April 2017) which is available online or in print via a free subscription.