Malaysia Airports (Niaga) Sdn Bhd, known as Eraman, the largest duty free and travel retail operator in Malaysia, has partnered with Alipay, the world's largest online and mobile payment platform operated by Ant Financial Services Group. With this partnership, Eraman now offers the 4.5 million Chinese tourists who travel to Malaysia annually to shop at Eraman outlets and convenient pay using their Alipay personal QR code via their smartphone.
This in-store payment system allows Chinese travellers to pay for their transactions abroad in Yuan without having to worry about calculating the exchange rate. The simple swipe and barcode-scanning method enables them to pay for purchases using Alipay just like they do in China.
General Manager of Malaysia Airports (Niaga) Sdn Bhd, Zulhikam Ahmad, stated that all Eraman retail outlets in KLIA and KLIA2 including their duty free emporiums and lifestyle stores have already begun accepting Alipay back in June 2017. Now, Eraman food and beverage and retail outlets in Kota Kinabalu, Kuching, Penang, Langkawi International Airport, and Labuan Airports are also accepting Alipay.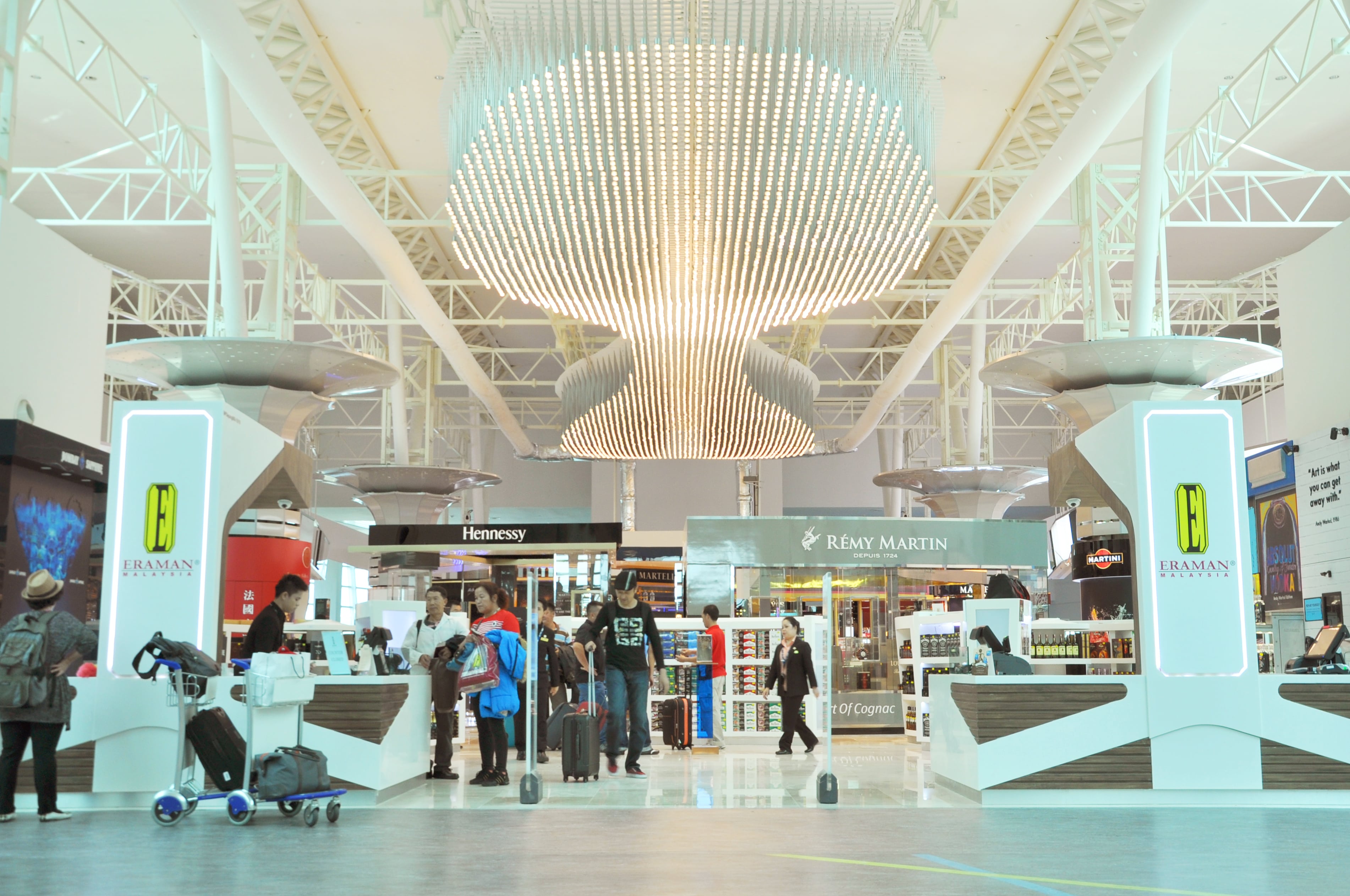 To sweeten the offer, Erama has launched a special promotion from now until 31st December 2017 for all Chinese travellers using Alipay. Those who use this cashless payment system will be entitled for an e-voucher of RMB100 when they spend RMB1,000 at participating Eraman retail outlets. The vouchers can then be redeemed for their second purchase at Eraman outlets within 24 hours.
Also, Alipay users can enjoy up to 10% off for purchases made at Eraman's food and beverage outlets and its convenience store, EXpress. The discount can be used for the 2nd purchase at Eraman within 24 hours.
This partnership is significant for Eraman as Chinese customers are one of their top three passenger groups in terms of nationalities. Chinese travellers remain the highest ticket size contributors at both KLIA and KLIA2. So this new payment solution combined with great retail offerings and attractive tourist locations, Eraman hopes to draw Chinese tourists to making Malaysia one of their top destinations.