Though the Second World War was still being fought in early 1945, there was perhaps a sense the end was near, and while the primary focus was still on the war, both political and business leaders were increasingly glancing to the future, to a time after the war. Prior to his death in April 1945, US President Franklin Delano Roosevelt had a meeting at the White House with Juan Trippe, the president of Pan Am World Airways, to discuss emerging business and development opportunities in Latin American countries. The two men agreed that one way to attract both business and leisure visitors to the region would be to have luxury hotels in key cities, particularly those in which upscale hotels were not yet present. Further, it was envisioned that these hotels could serve to accommodate Pan Am crew and passengers, too.
Mr Trippe ran with the idea, and on April 3, 1946, the Intercontinental Hotel Corporation was founded under the portfolio of Pan Am, with its first hotel opening in 1949 in Belém, Brazil. The chain grew relatively quickly to include a number of hotels throughout both Latin America and the Caribbean. In time, the name was modified to Inter-Continental, and following a series of sales and acquisitions in the 1980s and 1990s, the entire company was renamed InterContinental Hotels Group in 2003, and is today headquartered in Buckinghamshire, United Kingdom.
History Landmarks Contemporary Icons
Far from following a uniform, cookiecutter theme, InterContinental Hotels and Resorts reflect the distinctive character of their home cities. Though some of the finest city addresses bear the InterContinental name – such as their stunning contemporary urban hotels in world cities like Bangkok, Atlanta, London, Mumbai, Los Angeles, Dubai, Beijing, Hong Kong, Sydney, and right here in Kuala Lumpur – still other city hotels exude history and culture, many occupying classic or heritage buildings.
One of the grandest of these is the InterContinental Amstel Amsterdam, located directly on the Amstel River and set in a grand 19thcentury landmark building of timeless elegance. If you're in Bordeaux, meanwhile, you'd be hard-pressed to find a more magnificent hotel than the InterContinental Bordeaux Le Grand Hotel, and in the United States, both New York and Washington D.C. boast classic heritage InterContinental properties, with The Willard Hotel in D.C. having played host to the social and political elite since 1818. When visiting Down Under, the elegant InterContinental Melbourne comprises two differently designed buildings completed in 1890 and 1891.
Here in Asia, where the brand today has more hotels and resorts than anywhere else in the world – 68 and counting – great visits are ensured at properties from their elegant heritage hotel in Singapore's Bugis district to a range of upmarket choices throughout mainland China.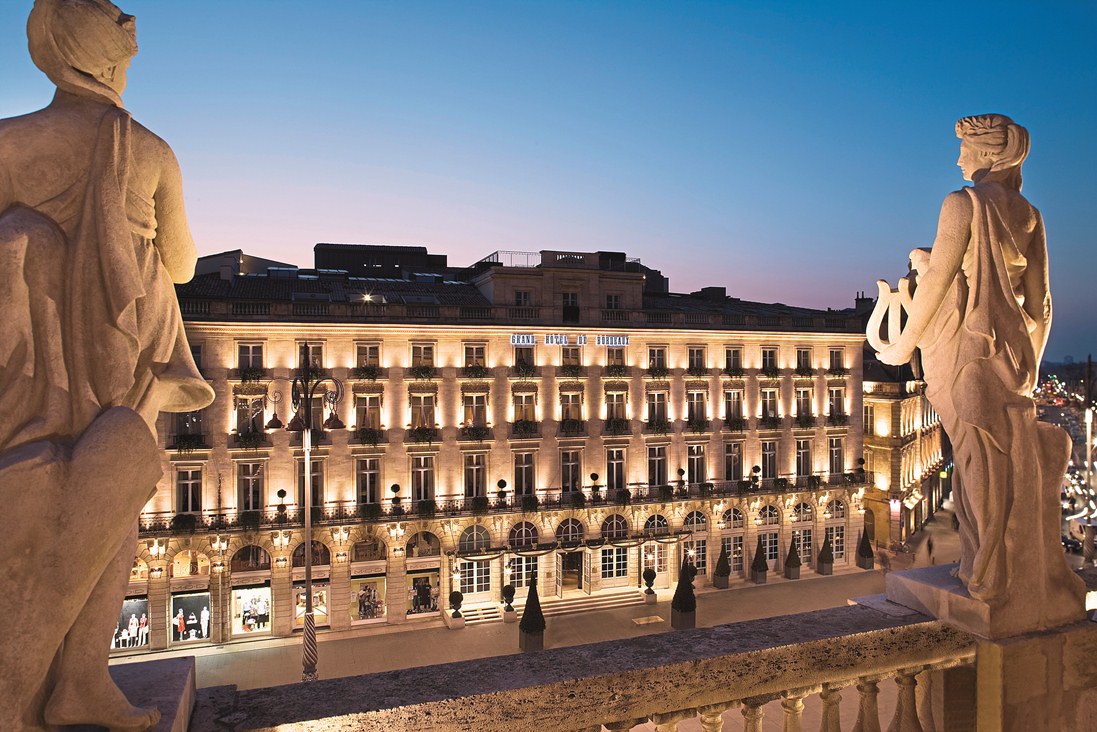 Superlative Resorts
Whether it's Bali or Bora Bora, Mauritius or Koh Samui, Fiji or Tahiti… perhaps no single hotel chain captures the essence of beachside luxury in paradise better than InterContinental. And if it's a mountain getaway you crave, a visit to their resorts in places like Davos, Switzerland; Jiuzhai, China; or Pyeongchang, South Korea will tick all the boxes. Here in Southeast Asia, one of the brand's most striking resorts is the multiple awardwinning InterContinental Danang Sun Peninsula, a stunning coastal retreat in Vietnam's Son Tra Peninsula Nature Reserve. Acclaimed architect Bill Bensley has lent his characteristic vision to this resort by reimagining Vietnamese mythology and design into four levels of this amazing retreat – Heaven, Sky, Earth, and Sea. The suites and villas seem to cascade down the forested hills, overlooking a private beach and sparkling bay.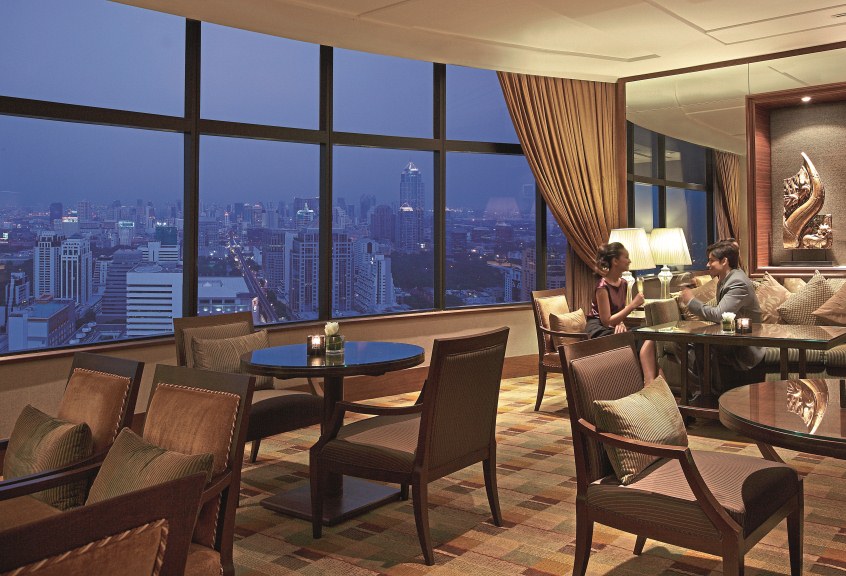 Join The Club
Among the many things in which InterContinental can take welldeserved pride are their Club InterContinental lounges. Like the properties themselves, each of the lounges has a unique sensibility related to the destination, so no two are quite alike. The Club InterContinental lounge in Bangkok offers spectacular 37th-floor panoramic views of the city, for example, while the spacious lounge in Singapore's Bugis location features a beguiling blend of colonial and Peranakan themes.
At any Club InterContinental lounge, guests can enjoy bespoke breakfasts in a refined atmosphere, typically with both local and international selections cooked to order to complement a spread of self-serve items. Afternoon tea is another popular offering in many of these lounges, with a range of quality teas and sweet and savoury snacks presented. Evening cocktails are, of course, always a favourite, with an often-surprising calibre of canapés and snacks accompanying a range of wines and spirits, all served with the expected InterContinental hospitality.
Additional benefits include personalised check-in, laundry services, complimentary WiFi, and business centre and meeting room usage, though benefits vary from location to location. Whatever the destination, though, savvy travellers have learned that Club InterContinental access is one upgrade very much worth indulging in.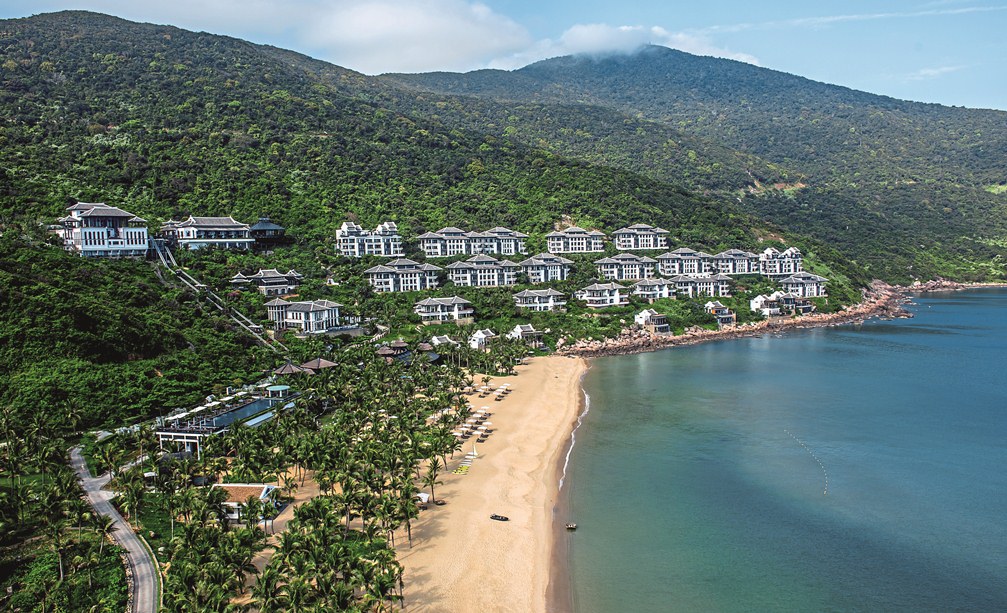 Local Flavours
In Kuala Lumpur, the InterContinental enjoys a superb location near the intersection of Jalan Ampang and Jalan Tun Razak, affording guests easy access to KLCC, the Intermark, Avenue K, and more. The Ampang Park LRT station is steps away, too, making it even more convenient. Located in the same modern building which once housed the upmarket Hotel Nikko some years ago, the recently refurbished InterContinental Kuala Lumpur offers 473 spacious and stylish guest rooms and suites which are complemented by a range of award-winning F&B outlets including Tao Chinese Cuisine, Tatsu Japanese Cuisine, the impressive all-day Serena Brasserie, the chic OneSixFive lounge and wine bar, and the old-school Bentley's Pub.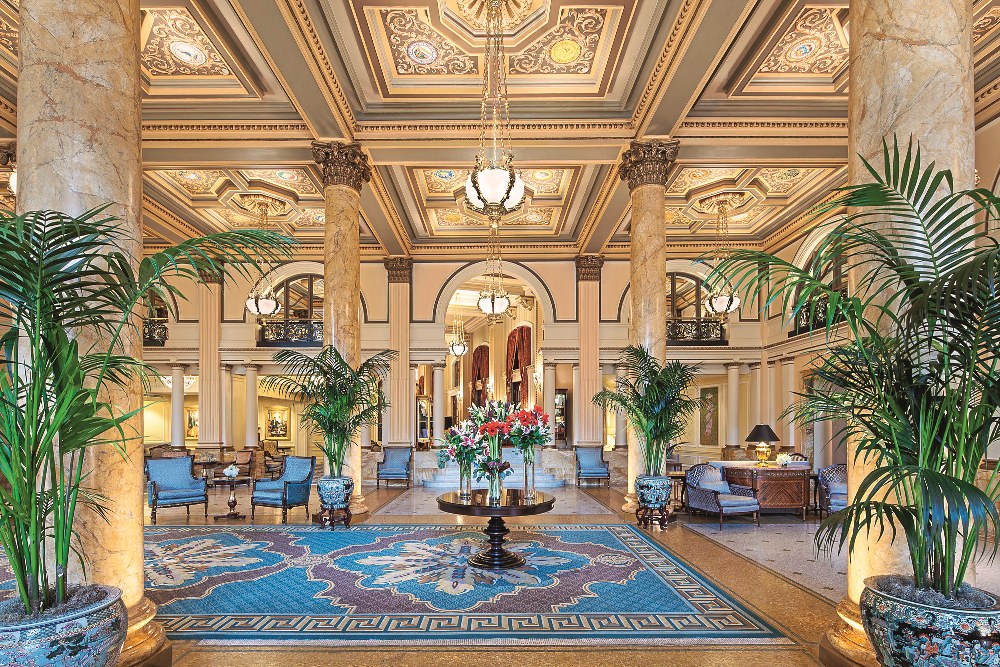 With nearly 70 years having passed since the opening of that first hotel in Brazil – heralding the birth of the world's pioneering luxury hotel chain – InterContinental has defined five-star accommodation and service ever since. With unique properties, a clear brand vision, and a footprint that circles the globe, InterContinental Hotels Group has grown from a small, airline-related chain to a true hospitality industry titan, setting standards for both business and leisure travellers. With its ambition to deliver world-class experiences to travellers and grow its already-enviable worldwide portfolio, InterContinental certainly seems poised to enjoy enduring success for another 70 years and beyond.
A version of this article was published in Aeropolis (June/July 2017) which is available in print or online via a free subscription.