Following last year's success, The Andaman, a Luxury Collection Resort, Langkawi will once again host another Rainforest Yoga Retreat. From 23 to 26 November 2017, Yoga enthusiasts can once again participate in this one-of-a-kind 4 days and 3 nights yoga retreat that allows guests to be embraced by the warm allure of the rainforest while immersing themselves in the rejuvenating movements of yoga.
This time with local celebrity, yoga guru and founder of YogaOneThatIWant Studio, Atilia Haron, The Andaman will be hosting an exclusive yoga journey within the splendor of the 10 million year-old rainforest and pristine beach. Together with The Andaman resort's personal yoga instructor Shree Ram, this unique collaboration between the region's most eminent yoga instructors aims to help strengthen one's mental and physical well-being is an exquisite respite not to be missed
The yoga retreat itinerary includes two sunrise and two sunset yoga sessions with Atilia Haron overlooking the Datai Bay, a beach that was recognized as the 9th Best Beach of the World by National Geographic. The resort's dedicated yoga instructor, Shree Ram will also be conducting two meditation classes to strengthen the mind and soul.
Also included in this retreat are two distinctive dinners by the sea where guests will be able to enjoy unique dining experiences, before catching a good night's rest in this award-winning resort's Deluxe Rainforest rooms. Guests will first be welcomed to a dinner by the beach overlooking the glistening waters of Datai Bay where they will be able to relax and mingle with other Yoga enthusiasts whilst enjoying a sumptuous meal. The getaway Rainfroest Yoga Retreat will then conclude with a thank you dinner at The Andaman's specialty dining venue, Tepian Laut where one will experience the resort's take on authentic local Malaysian cuisine while enjoying an exclusive performance by Atilia herself, a Malaysian singer-songwriter who has just recently launched her third full length studio album, No3.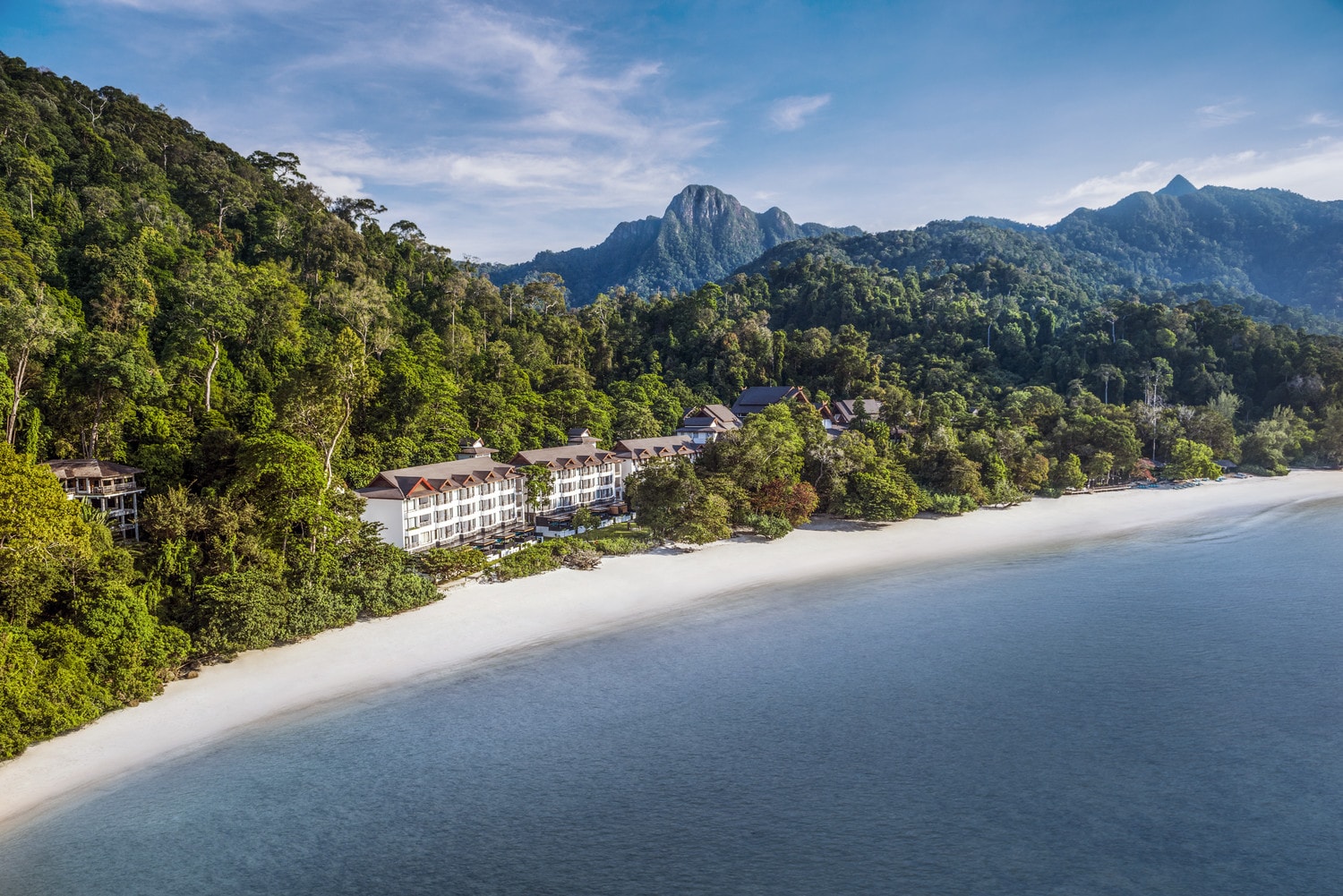 This Rainforest Yoga retreat is priced at MYR 2,799 nett per person and it includes a 3 nights' stay in a Deluxe Rainforest room with daily buffet breakfasts to complete an unforgettable yoga journey.
For a limited time, the resort is also offering an Early Bird Catches the Massage Promotion. The first 5 guests to book the retreat by 30th October 2017 will also enjoy a complimentary 30-minute Shiro Abhyanga treatment – a traditional Indian head, neck and shoulder massage using prescribed coconut oil that will improve circulation and relief tension and headaches. The Shiro Abyhanga, a new Ayurvedic treatment currently offered in V Botanical Spa, is worth MYR200 each.
With Atilia's easy-to-follow Yoga poses, this retreat is opened to students of all levels – not just seasoned Yoga practitioners.
To enjoy this rare experience, please contact +603 2717 9970 or email sales.andaman@luxurycollection.com for reservations. For more information on the rainforest yoga retreat package, please log on to www.theandaman.com.