Just a few weeks ago, Rosewood Hotels and Resorts opened their first urban hotel in Southeast Asia, the Rosewood Phnom Penh. The new hotel is nestled in the Vattanac Capital Tower in the central cultural and business district along Preah Monivong Boulevard. Rosewood Phnom Penh stands at 188 metres high, sitting atop the tallest building in the capital, and enjoys outstanding 360 degrees views of the city.
The hotel is designed by BAR Studio from Melbourne, while two of its restaurants were created by Tokyo-based Bond Design Studio. Ultra luxurious, the interior hopes to embody the country's rich cultural essence with a contemporary fusion of Khmer architecture, Cambodia's French colonial heritage, and Cambodian craft techniques.
There are four dining venues serving cuisines ranging from Asian to classic French comfort food, which can be found at Brasserie Louis on level 35. For a residential-styled retreat with a relaxing atmosphere, guests can dine at The Living Room. It serves breakfast, snacks throughout the day, as well as cocktails and appetisers in the evening. The jewel of the hotel's F&B venues however, is Sora, the highest bar in Phnom Penh.
There are 175 residential-style guestrooms in total, 37 of which are suites. Rooms are typically equipped with large, round, window-facing tables that double as dining or work spaces; inviting guests to admire the city's skyline. Some rooms also enjoy views of Tonle Sap and the Mekong Rivers. Rosewood Phnom Penh's guestrooms are among the largest in the city, boasting spacious 50 square metres for Executive Rooms. The hotel's signature Norodom House is a comfortable space of 225 squared metres.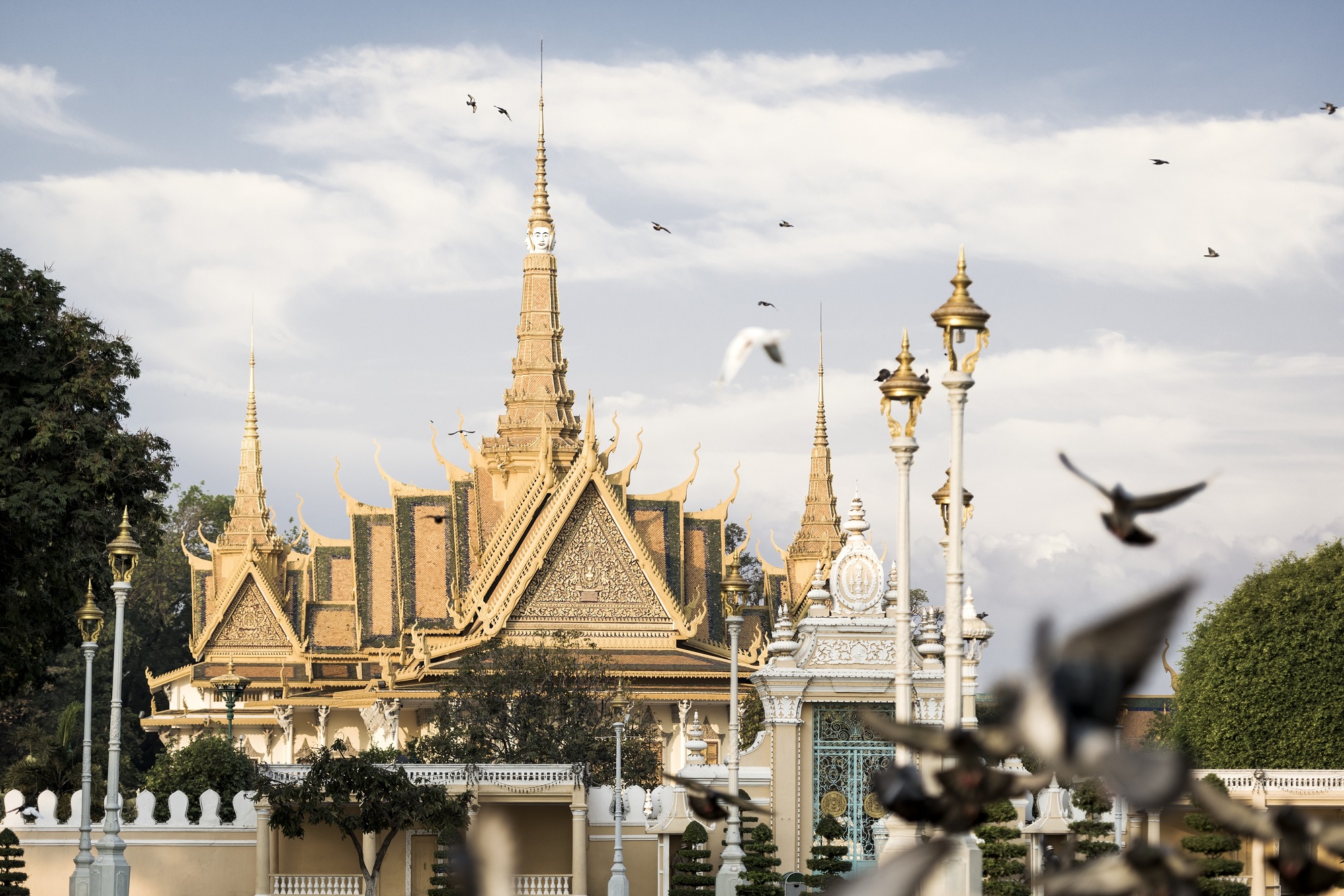 For visitors who want to experience Phnom Penh, you'll be pleased to know that Rosewood Phnom Penh is located within a convenient distance to several iconic landmarks – The Royal Palace, National Museum, Central Market, Wat Phnom, art street, riverside, and the central business district.
Find out more at rosewoodhotels.com/en/phnom-penh.
All images are credited to Rosewood Phnom Penh.