There is a myth that Taiwan was created from a tear of the goddess of creation and destruction, who came to earth and wept at the conflict of mankind. In the middle of the Pacific, she sacrificed her child for the good of the human race, and from her tears, Taiwan, a land of love and peace, was born. The Taiwan of today is indeed a land of peace and plenty. From mountain adventures and deep sea fishing, to bustling night markets and tranquil provincial hot springs and waterfalls, it is a kaleidoscope of colourful experiences.
Kaleidoscope of colours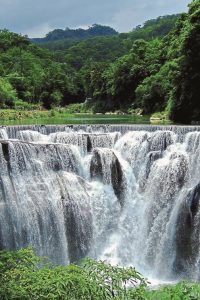 For an island smaller than Switzerland, Taiwan has an estimated 300 night markets island-wide. These cheerful, open-air bazaars are particularly popular for street food, referred to locally as xiao-chi, translated as "small eats." From bubble tea to snake blood shots, take your pick of specialty drinks to down under the stars in Taipei, the island's capital. Built circa 1899, the Shilin Market is renowned for its snacks which are now a global franchise. Wet market by day and bazaar by night, this bustling market is a one-stop spot for local souvenirs and carnival games. The streets of Shilin itself are popular among both tourists and locals for its reasonable prices and broad, yet budget-friendly shopping repertoire.
For the trendsetter, Ximending, situated in the west of downtown Taipei, stands out in its diverse array of entertainment, dining and shopping options that are pulling the crowds. A stroll along its Walking Street is a visual blast of fashionable clothing and accessory shops, think Harajuku. As you trawl the boutiques, sustenance pops up in the form of local snacks peddled by vendors on the street. Must-tries would be Hot Star fried chicken and hot-from-the-pan fried buns. On a cool evening, make it a point to try xiao long bao, a delicious Shanghai dumpling that has taken Taiwan by storm. Growing from a single shop in Taipei, the Michelin-starred Din Tai Fung now serves its famed xiao long bao at branches across Taipei and the world.
Contrasting cultures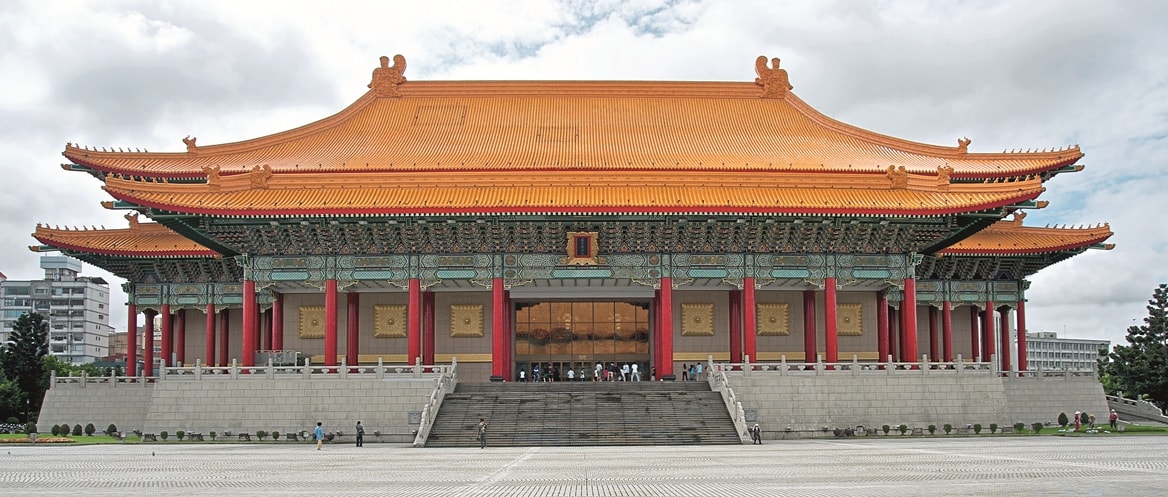 Shopping and street snacks aside, Taipei is heaven for Chinese history buffs, as its National Palace Museum houses the largest collection of Chinese artefacts and artwork in the world. Its impressive permanent collection comprises over 650,000 items, reverently recapturing the nation's past through bronze statues, jade carvings, calligraphy, and other pieces, including an intriguingly life-like, steak-shaped stone and a jadeite cabbage. Take home miniature versions that you can find at the museum's dazzling gift store, one of the planet's most impressive. An interesting point to note is that the museum also features exhibitions by world-famous artists, its most recent being the works of M.C. Escher.
At the other extreme, get an eyeful of pink at the Hello Kitty cafe, where everything from cakes to the staff emulates the beribboned cartoon cat. Taking obsession to a new high, EVA Air made headlines back in 2013 with the resurrection of its themed planes, featuring horizon-expanding trivia including Kitty's height (five apples tall) and weight (three apples). Check in for your exclusive flight at Taoyuan airport's Hello Kitty counters, designed for the feline among us. If this doesn't get you clutching for an insulin shot, Taipei is also home to the world's first Barbie-themed restaurant, but… let's not go there for now.
For those obsessed with Instagram and Twitter, feel free to post away on complimentary WiFi. Known as iTaiwan, the island's free WiFi network has been made available to tourists at over 4,400 hotspots since June 2013. For instant connectivity, sign up for an iTaiwan account with your passport at the Taiwan Tourism Bureau centre on arrival at the airport.
Best of both worlds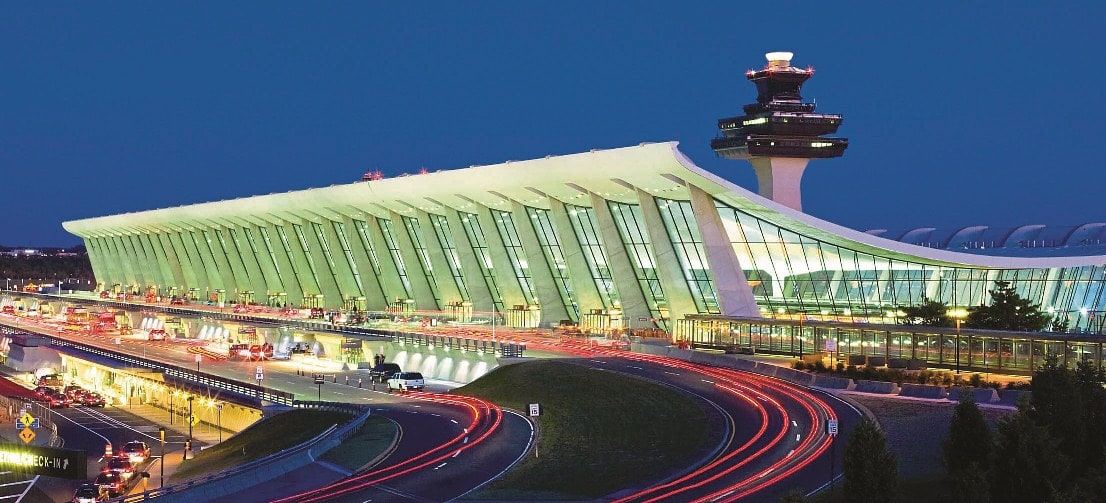 Despite it being a major Asian city, nature has a fine presence in Taipei. Yangminshan National Park is a mere 45-minute bus ride from the city. Maximize a short vacation with a refreshing visit to its emerald-green heart, dotted with nature trails and leafy avenues. From Yangminshan, hop on a bus to Tien Lai Hot Springs Resort, less than an hour away, where TND1100 gets you a private room with a sunken bath to soothe your spirit in steaming, sulphuric waters. With more time at your disposal, Alishan National Scenic Area, in mid-east Taiwan, is where you may like to go. Its breathtaking vista stretches across four townships, with a blood orange sunrise over a sea of clouds, sacred trees, fragrant cherry blossoms and quaint forest railways. For a taste of exotic culture, visit the area's local Tsou aborigines. If you are an alpine beauty lover, visit Taiwan's only natural lake, the Sun Moon Lake in Nantou. Nestled in the secret mountain, Xanadu, the lake is home to the charming legend of a couple who restored the sun and moon to a dark world.
Meanwhile, exuding a life force of its own in the city is Taipei 101, a 101-storey landmark skyscraper in the Xinyi district that utterly dominates the Taipei cityscape. Upon completion in 2004, the mega-building was the world's tallest until Dubai's 828m-tall Burj Khalifa overtook it in 2010. Two high-speed elevators located in the tower hurtle visitors from the 5th to the 89th floor observation deck in a mere 37 seconds. After a busy day on the aluminium boulevards, soar upward for a magnificent view of the entire city, swathed in neon lights – the perfect ending to your trip. A word of warning, the last call is at 9.15pm.
From our vantage point from which unfolds the glittering blanket that is Taipei by night, I reflect on how people and cities change over time, often for the stronger, and better. Here, even the most bizarre cultural trends have become acceptable, simply because people have kept an open mind. In a rising nation that holds fast to the wisdom gleaned from its past, progress is everywhere and life is good. Which brings us back to the goddess…remember her?
Her sacrifice wasn't for nothing.
A version of this article was published in Aeropolis (June/July 2017) which is available in print or online via a free subscription.