The tropical islands of the Philippines have all the makings of castaway fantasies as Petra O'Neill discovers on Palawan and Boracay, while Alexander Lim visits the tiny private island of Pamalican.
I was snorkelling in a sea of turquoise water that stretched far beyond to the horizon, dotted with a few small islands. Below me, amongst the coral, were innumerable rainbow-coloured fish including damsels, parrotfish, and clownfish. I was on one of four boat tours advertised on signs everywhere in El Nido. Flotilla-style, travellers were conveyed in brightly painted bangkas, the traditional Philippine outrigger sailing boat fitted with an eggbeater propeller, to visit the region's spectacular islands of white sand beaches, caves, and bays.
1. Palawan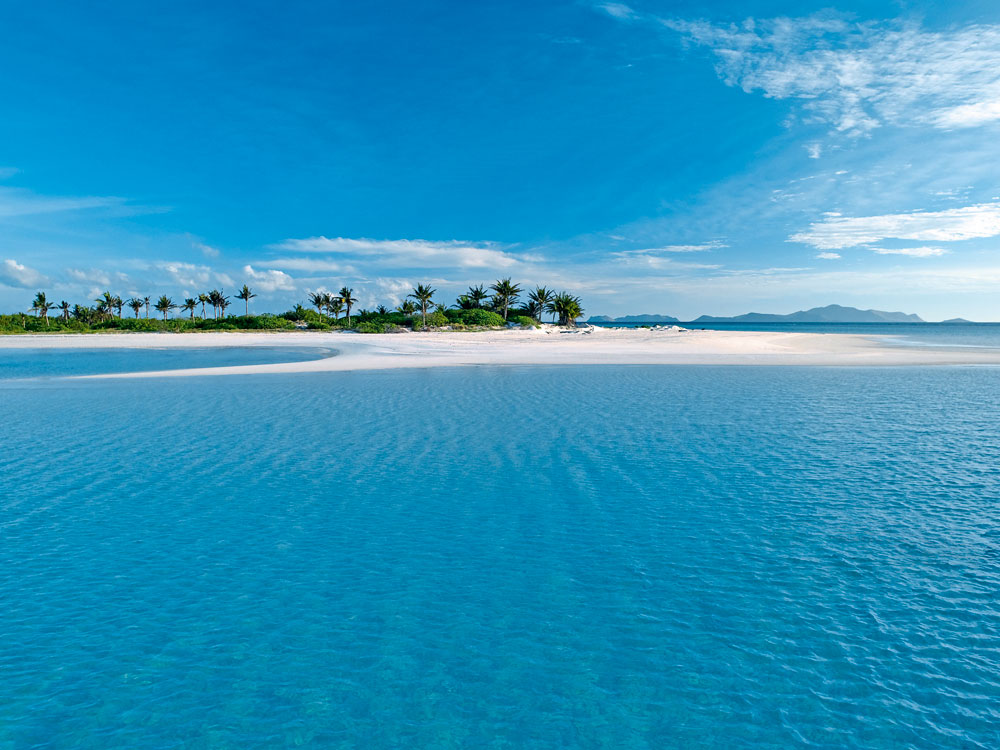 El Nido is at the northernmost tip of Palawan, a long, slender island in Palawan province, a sprawling 15,000-sq km area of islands in the Sulu Sea that is home to some of the Philippines' most stunning beaches and emerald-turquoise tropical waters. The scruffy small settlement facing Bacuit Bay is little more than a few tricycle-choked streets with dive shops, t-shirt vendors, cafés, bars, and guesthouses wedged hodgepodge style between towering craggy limestone cliffs that rise dramatically to surround the bay. And while beachside BBQ seafood restaurants set up tables and chairs on the sand, and display coloured lights suggesting a noisy evening ahead, in actual practice everything shuts down early.
For the time being, both late-night carousing and eager developers are kept at bay by the settlement's creaky infrastructure and an overextended electricity supply that works spasmodically, shutting off at dawn and spluttering back on just before travellers return from their tours. The journey to El Nido begins with a six-hour transfer by shuttle vans that pick up passengers at Puerto Princesa airport in the centre of the long island, which itself is about 600km southwest of Manila. The scenery is picturesque along the way with fields of rice, forests, small settlements, and views of the coastline. The long journey had us arriving in El Nido in the evening.
Next morning, I grabbed my hat and snorkelling gear and joined the tour set for the spectacular karst topography of limestone islands and caves. Massive cliffs coloured grey and black rose vertically with patches of lush foliage clinging to the sides. But even the tours have an impact, of course. We visited a number of small islands, and just as I spotted a green turtle, the boom-boom-boom of our boat's music drove it away. As we arrived at Miniloc Island and entered Small Lagoon, other bangkas followed. At Big Lagoon, we were surrounded by 24 bangkas, many belting out similar loud music. According to Rick, an Australian expat who operates a dive shop and bar in El Nido, the delicate coral reef is under increasing stress from the sudden growth of tourism.
As the boats returned in the late afternoon, travellers gathered to watch the sun set, many with a San Miguel beer or rum cocktail in one hand and a selfie stick in the other. That night at the Art Café, a gathering place for travellers, I shared a table with Angie from Chicago who had been travelling across Asia for five months. Conditions had been perfect for kayaking, where away from the crowds she had explored many of the lush islands in Bacuit Bay. On the previous day, she had rented a mountain bike to visit forests and waterfalls, and next day would begin a five-day cruise, island-hopping to Coron. Clearly, there's no shortage of activities to pursue in Palawan.
After visiting five small, uninhabited islands the following day on a different tour, I headed south on the island, spending the final night on Palawan in Puerto Princesa. I found it to be one of the prettiest towns in the Philippines, with many sights nearby including an underground river, a bustling port, and numerous parks and gardens. Palawan was voted the world's number one island this year by readers of Condé Nast Traveler, making the leap from a low-key backpacker hideaway to Southeast Asia's newest hot spot. Get there soon.
Travel tips
Getting there
AirAsia flies direct from Kuala Lumpur to Puerto Princesa for El Nido. A 200 peso terminal fee is payable for domestic departures, 700 for international. Shuttle vans meet flights for the drive to El Nido. Best are Lexxus, Miroju, and Eulen Joy. Request to be dropped off at your hotel. You can also fly Air Swift to El Nido airport from Manila. Many travellers continue by boat from El Nido to Coron.
Where to stay
In Puerto Princesa, I stayed at the delightful Casa Linda Inn. Hibiscus Inn is also recommended. In El Nido, just about everyone rents out rooms ranging from basic to near 5-star. I stayed at Joaquinns Bed and Breakfast with a rooftop deck overlooking the bay. Austria's Guesthouse is a great budget choice.
Where to eat
In Puerto Princesa, restaurants line Rizal Avenue. In El Nido, the Art Café is the pick. Crêpes, burgers, pizza, pasta, and grilled seafood feature everywhere. Drop by Rick's Bar at the Bamboo Billabong Hostel.
Shopping
Asiano Arts and Crafts on Rizal Avenue Puerto Princesa for unique handicrafts.
2. Boracay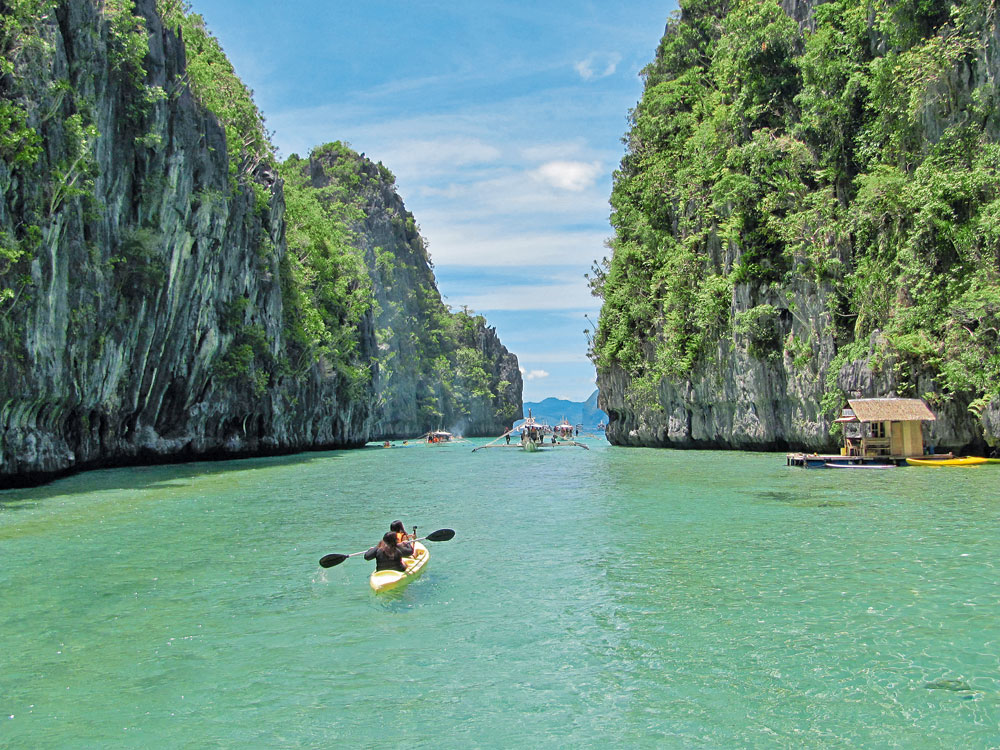 Jimmy, an expat from Manila who I met at the Swagman Hotel, first visited Boracay in the 1970s when Fridays was the only bamboo beach shack and bar on White Beach, Boracay's main strip. A small island roughly 400km northeast of Palawan, Boracay has long been regarded as one of the best beach getaways in the region, known for its long stretch of powdery soft white sand lined with swaying coconut palms. On this patch of sandy paradise, known as White Beach, Fridays has since morphed into a large upscale resort fringed by myriad souvenir shops, surf shops, restaurants, massage parlours, and all manner of other accommodations. In the evenings you can head down to watch fire dancers twirl their batons and visit bars with the pulsating rhythm of reggae and partying Koreans singing karaoke.
Alternately, you can go in search of more rustic charm by heading away from White Beach to quieter parts of the island, either to the north or the eastern side of the island at Bulabag Beach with its bamboo guesthouses and bars. To the north of the island is Puka Beac, a secluded cove made up of a beach of snail shells, and Diniwid, where in the late afternoon locals paddle on boards, children play, and waves gently lap the shoreline.
You can also get away from it all as I did on my last day at the secluded Shangri-La Resort and Spa located at the northernmost tip of the island with exclusive access to private beaches and a spa that made me wonder why I hadn't stayed here all along! Because of its age – coupled with its popularity – Boracay is showing signs of fatigue, partly resulting from the sudden surge in development, with much of it boarded up behind corrugated iron fences waiting for or undergoing construction. Jimmy showed me a photo of White Beach from the '70s when there was nothing but an empty beach, groves of coconut trees, and happy locals. You'll still have fun in Boracay these days, but don't count on finding solitude.
Travel tips
You can book accommodations online using hotel booking sites for convenience, though for budget and moderate accommodations, contact the properties directly via email or Facebook, check for specials, and pay on arrival in pesos as credit.
Getting there
AirAsia flies direct from Kuala Lumpur to Kalibo for Boracay, with a new International terminal at Caticlan nearing completion. You can purchase transfers while in flight with AirAsia for 520 pesos one way (coach/boat/ environmental fee/van) or book a private transfer with My Boracay. A 200 peso airport terminal fee is payable for domestic departures, 700 for international.
Where to stay
The island's only 5-star resort, Shangri-La's Boracay Resort & Spa offers seclusion with private beaches set amongst a spacious garden, with fine dining, a spa, wide range of activities, and best of all a speed boat that whisks you to the resort in a flash. White Beach near D'Mall is full on, so consider staying either south of Angol at Station 3 with Hey Jude South Beach a good choice, or north of Station 1. At Diniwid, the deluxe sea view rooms at the Beach House Boracay are recommended. Bulabog is also quieter and laneways nearby offer laid-back guesthouses, including the Lazy Dog.
Where to eat
Restaurants line White Beach, with many clustered at D'Mall.
Shopping
Boutiques in D'Mall including Island Girl sell funky gifts and handicrafts. Philippine mangoes are delicious and Cebu dried mangoes are a popular take-home treat.
3. Pamalican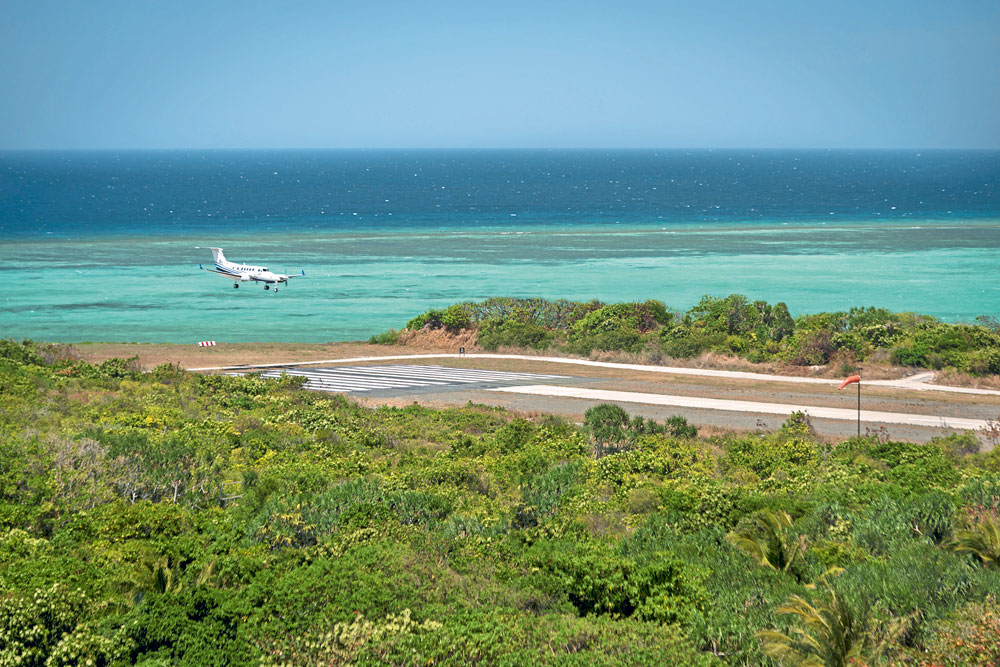 Unlike Boracay, a degree of solitude is virtually guaranteed on this picturesque island in Palawan province. That's because it's effectively a private island, with just one resort occupying the 89-hectare island, the ultra-luxe Amanpulo. On this island, whose entire perimeter can be covered by a casual 90-minute stroll, the resort offers just 40 private casitas, or small houses. Of these, 29 are directly on the beach, where guests can luxuriate and relax amid soft white sand, crystal- clear waters, and an abundance of tropical sunshine. Transfers between Manila and the resort are provided by a robust private chartered Dornier 228, a twin-engine 18-seat plane well suited for short takeoffs and landings and ideal for taking in the gorgeous views en route.
After relaxing in the well-stocked Amanpulo lounge at a private hangar near the main terminal at Ninoy Aquino International Airport, our flight departed Manila and touched down on the private airstrip on Pamalican Island 70 minutes later. I was met by my personal guest assistant and, following a brief tour of the island, delivered promptly to my immaculately prepared beach casita, a paragon of understated luxury, comfort, and quality, and a wonderful place to call home for a few days. As for the view just outside my casita, it's hard to overstate just how appealing the sea surrounding Pamalican Island truly is.
The water is warm, pristine, and ranges from a brilliant turquoise to an almost iridescent aquamarine in colour. I found myself swimming in the sea often, rather than in Amanpulo's admittedly gorgeous 30-metre swimming pool, simply because it felt like a privilege to be in such a beautiful natural environment. Several times I would emerge from the shallow waters, my eyes not far above the surface, and find myself stunned by the brilliant cyan of the sea contrasting with the sugary white sand on the shore.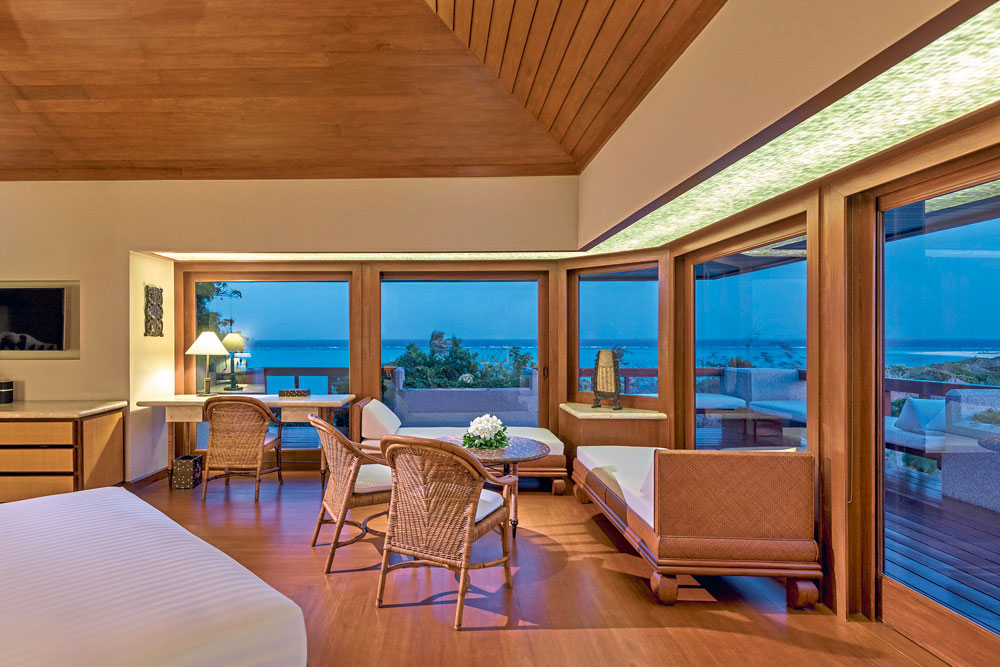 Amanpulo also keeps a small fleet of boats at the ready for activities, romantic cruises, or island-hopping. Complimentary snorkelling trips are offered twice a day, and though the coral reef off the coast isn't the most wildly florid you'll ever see, the abundance and variety of marine life is nonetheless tremendous to behold. Vast numbers of tropical fishes in a startling array of shapes and sizes, sea turtles, stingrays, moray eels, and more, all in water of exceptional warmth and clarity, offer even the casual snorkeler a captivating world of oceanic wonder to enjoy.
For many guests of Amanpulo, however, it's all about taking a break and enjoying some needed relaxation, and for that, this is a location both ideal and idyllic. Whether lazing the day away on a sunlounger or in the hammock at your casita, resting poolside with a good book and a cool drink, indulging in a treatment at theAman Spa, or availing yourself the use of the floating Kawayan Bar in the shallow sea off the island's coast, it's hard to imagine a more perfect place to unwind.
Of course, such perfection comes at a cost, as expected. But it's not for nothing that, for those with the means to have many island resorts from which to choose, Amanpulo is a favourite.
Travel tips
Getting there
Philippine Airlines, AirAsia, Malaysia Airlines, and Cebu Pacific all fly direct from KL to Manila. From there, you will be met by an Amanpulo driver for transfer to the Aman lounge, followed by a private chartered flight to Pamalican Island.
Where to stay
The island's only resort is Amanpulo. Private villas with one, two, or four bedrooms are available. Some periods have minimum-night stays, so be sure to check when inquiring.
Travel tips
Casitas are stocked with sunscreen and insect repellent. Liberal use of both is recommended; the beach areas are well-populated by sandflies. Book your spa treatments during daylight hours if you want to enjoy the sweeping hilltop views of the island and turquoise sea from the spa reception lounge.
A version of this article was published in Aeropolis (June/July 2017) which is available in print or online via a free subscription.