EVA Air is now widely known as a major carrier based in Taipei's Taiwan-Taoyuan International Airport, with an expansive route system that sees its fleet flying the world over, from Amsterdam to Zhengzhou. Here are some interesting facts about EVA Air that you may not have known:
1. EVA Air is one of Asia's newest major carriers, having been founded in 1989. Flight operations began in 1991, with its first flight taking place in July of that year. Kuala Lumpur was among the first cities served by EVA Air.
2. EVA Air entered the US market late the following year, with flights between Taipei and Los Angeles commencing in December 1992.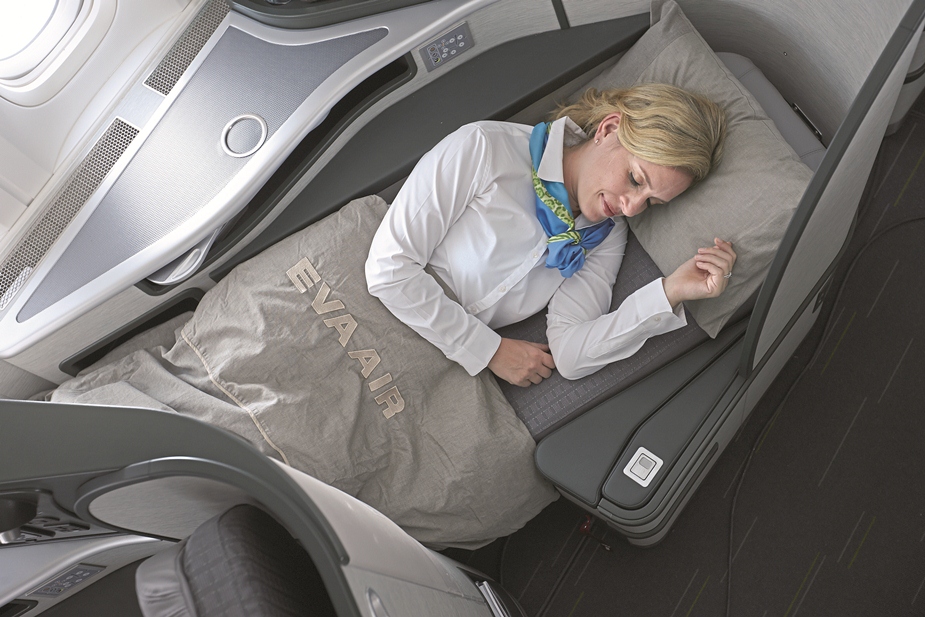 3. EVA Air was launched by Evergreen Marine Corporation's founder, the late Chang Yung-fa. The name Evergreen Airlines was the first choice, but was already in use by an Oregonbased airline in the US, so EVA Airways Corporation was chosen.
4. The name is correctly pronounced as three separate letters ('E-V-A') rather than 'Eva' or 'Ava' as many, or perhaps most, pronounce it.
5. As of 2017, EVA Air is rated as the world's sixth-safest airline, having experienced no aircraft losses, accidents, or passenger fatalities in its entire operational history, a feat managed by very few airlines.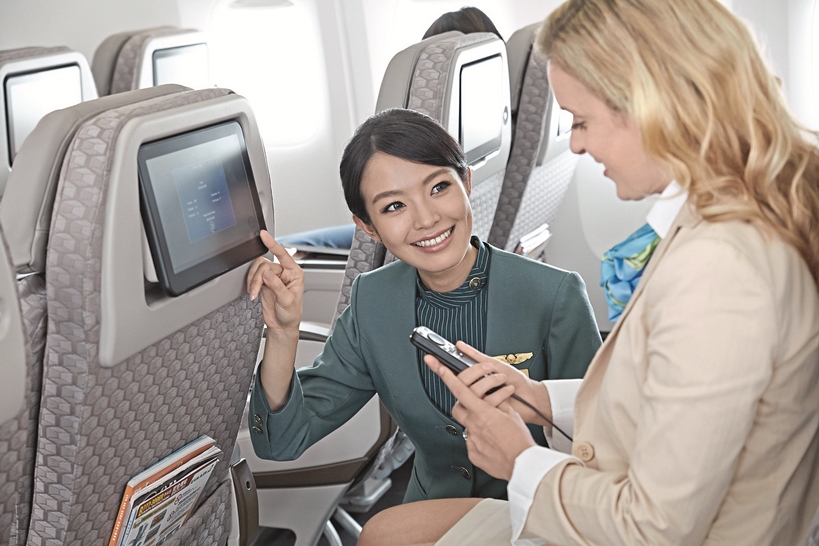 6. With an eye towards the more efficient Boeing 777 widebodies, EVA Air is retiring its Boeing 747 fleet this year, with the last passenger service already having occurred in May 2017, and the last 747 cargo service winding down later in the year.
7. EVA Air is one of just a handful of airlines in the world to be awarded the coveted five-star rating by Skytrax. The airline is also a part of the Star Alliance global airline alliance.
8. EVA Air is largely privately owned and is Taiwan's second-largest airline. The company recorded its first annual profit in 1995, just four years after commencing operations.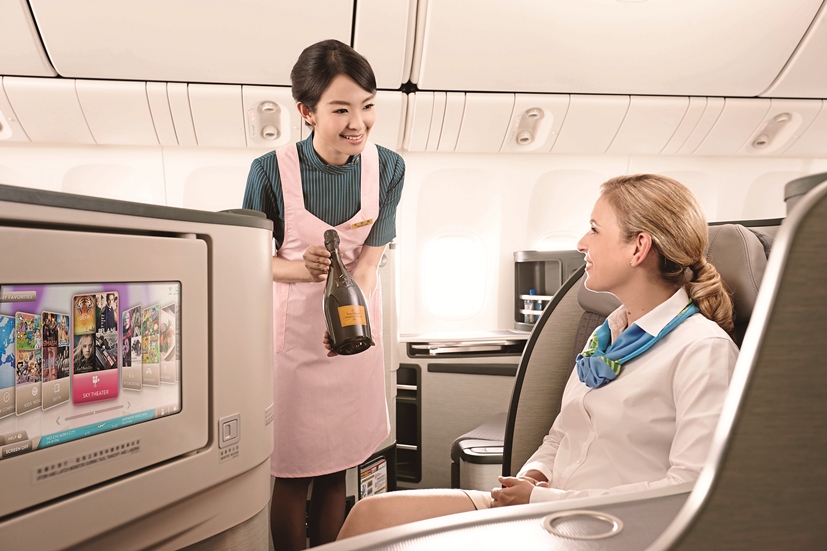 9. The airline offers five cabin classes across its fleet: Royal Laurel Class, Premium Laurel Class, Business Class, Elite Class, and Economy Class. Various configurations of classes are offered, depending on the aircraft and route. Royal Laurel and Premium Laurel correspond to business class-level offerings, while Elite Class is EVA Air's premium economy product.
10. EVA Air partnered with Japanese company Sanrio to introduce a special 'Hello Kitty' livery on several of its aircraft beginning in 2005. The campaign proved popular, and various designed were rolled out over a span of some 10 years. The 'Hello Kitty' planes are utilised primarily on the carrier's Japanese and Hong Kong routes.
To learn more about EVA Air, or to book your own flights, visit evaair.com.
A version of this article was published in Aeropolis (June/July 2017) which is available in print or online via a free subscription.